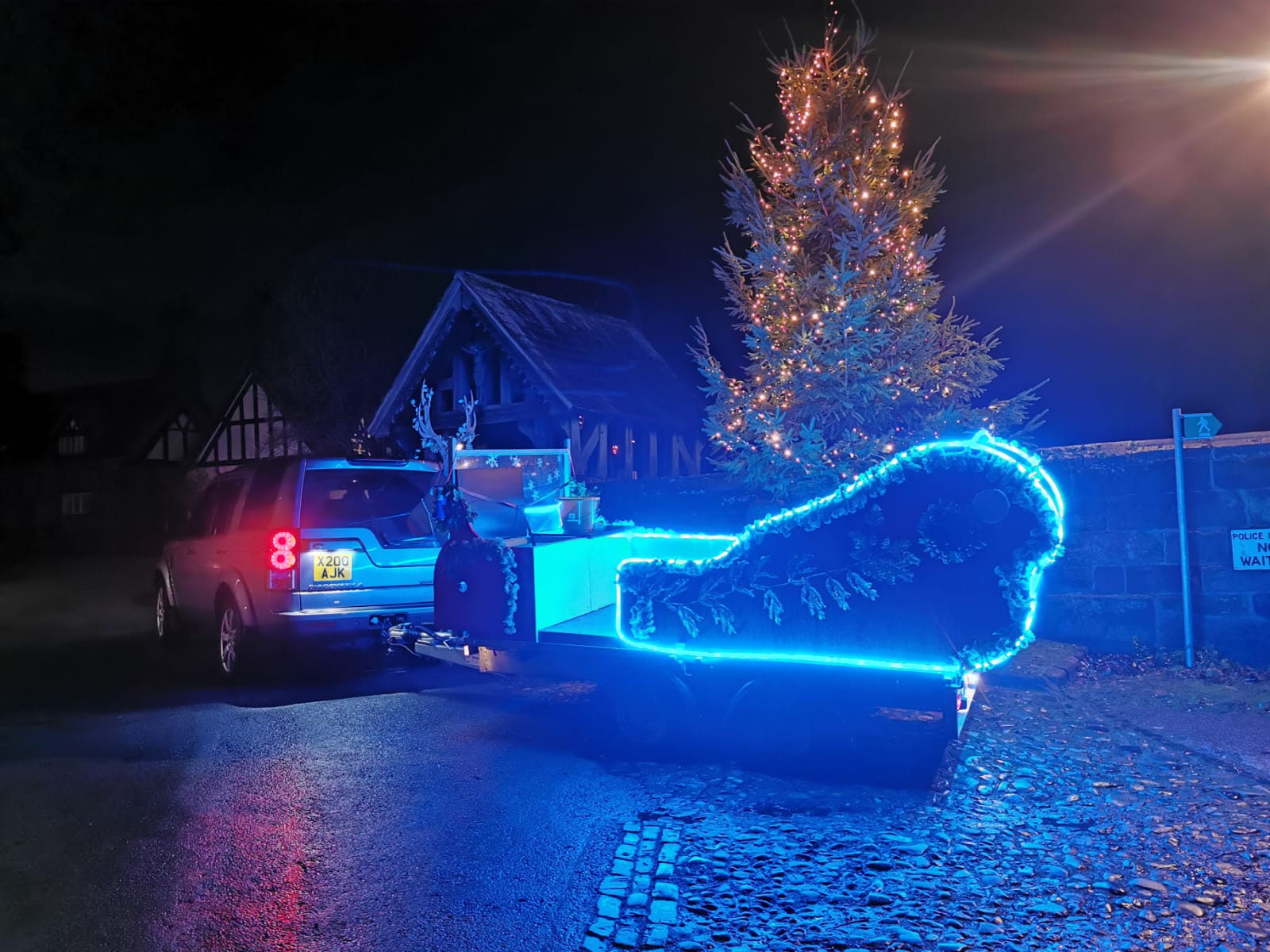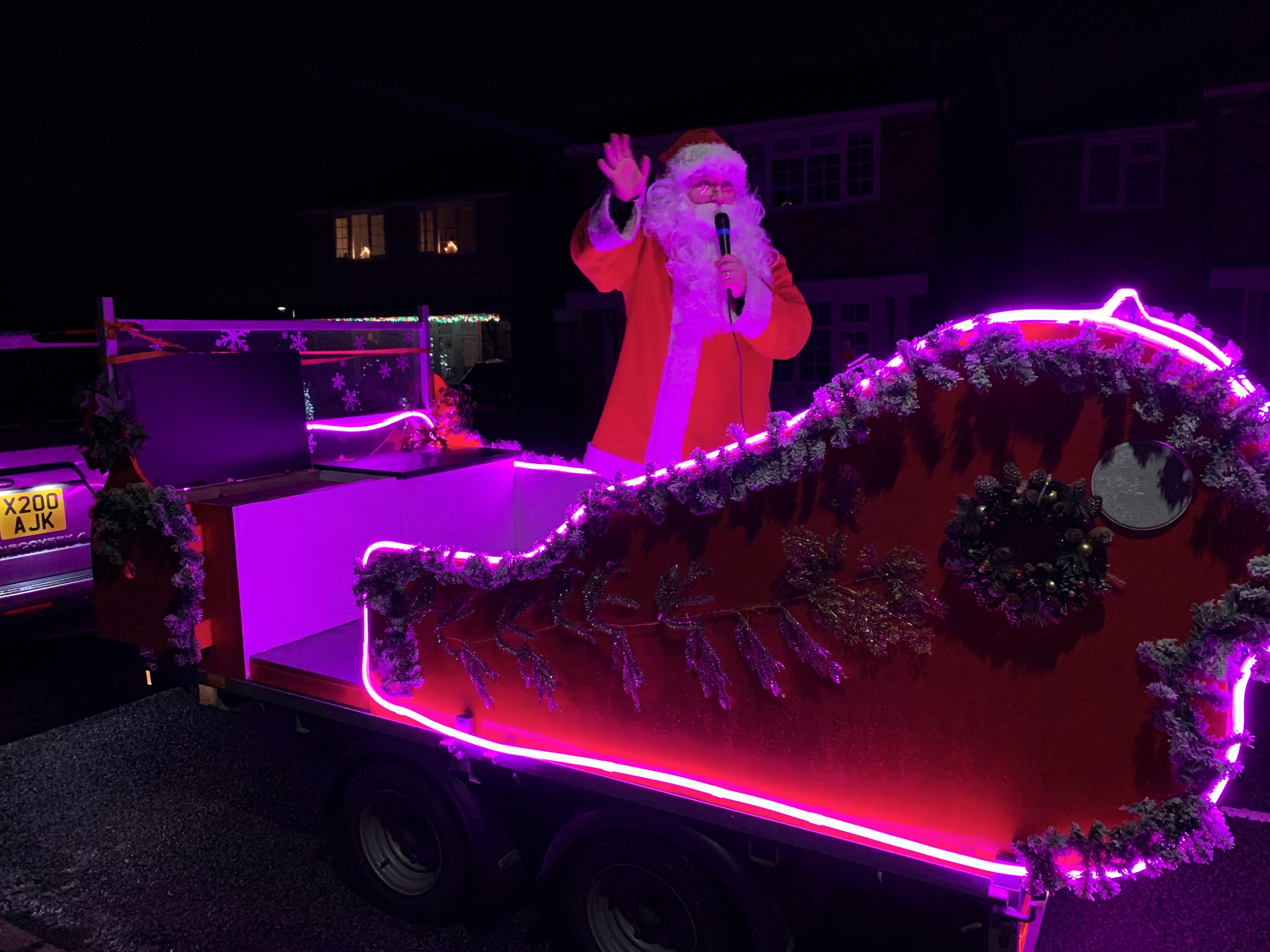 The Northwich Roundtable recently refurbished there Christmas Santa Sleigh and Barlows were able to provide and install the new LED lighting to support their charity work. We have installed Tegra LED Essential circular 360 LED flex which provides full 360º illumination in an 18mm diameter Neon Flex, making it perfect for use outdoors which can bend around the shape of the sleigh.
The Christmas Santa Sleigh is visiting local communities around Northwich to help Santa visit the local children and too bring some festive cheer to everyone. Residents have been making donations which are collected and will be distributed to support local charities and good causes.
Northwich Roundtable are a group of men aged 18-45 who support local events and charities while also been part of a group of friends and taking part in social activities.