THE BARLOWS FOUNDATION HAS BEEN 71 YEARS IN THE MAKING AND BORN FROM ALL THE GOOD CHARITABLE WORK BARLOWS UK LTD CARRY OUT WITHIN ITS LOCAL COMMUNITIES.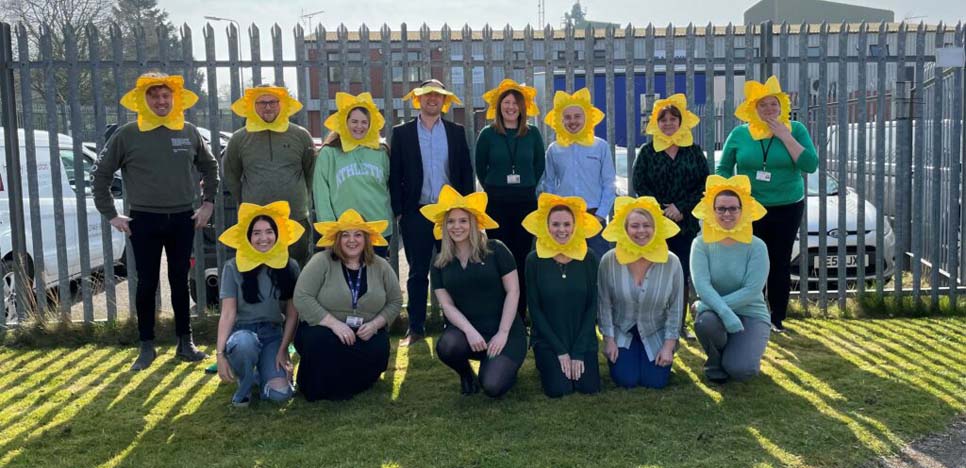 WHAT IS THE BARLOWS FOUNDATION?
As a Nationwide organisation employing more than 500 colleagues, we understand the importance of supporting charities, non-profit organisations and youth organisations that are meaningful to our people and our communities. We established The Barlows Foundation to help us do this.
THE BARLOWS FOUNDATION IS THE ACCESS POINT WITHIN BARLOWS UK TO MANAGE HOW OUR CHARITABLE FUNDS ARE DISTRIBUTED.
Our beneficiaries will be Charity organisations that have an impact with our local communities.
AT BARLOWS, WE BELIEVE SUPPORTING OUR LOCAL COMMUNITIES IS EXTREMELY IMPORTANT TO US WE TAKE PRIDE IN BEING ABLE TO GIVE SOMETHING BACK.
HOW THE FOUNDATION WORKS.
All our funds are self-generated through the organisation with PINK FRIDAY being our founding event. As we move the Foundation forward we endeavour to use many different methods to raise important funds.
HOW TO GET INVOLVED?
If you want to get involved by raising funds for our Foundation, or believe the Barlows Foundation can help you, use the contact form below to get in touch.
WHEN LOCAL COMMUNITIES WORK TOGETHER WE CAN DO MORE.