We've got some exciting projects on the go for some major clients at the moment and we're working alongside established contractors such as Pochin, Medlocks, Wiljon, Sandersons & Charles Evans.  Some of the projects which are currently keeping us busy include…..
A full electrical installation including mode dimming panel at another brand new Gusto restaurant in Lytham due to open in Spring 2016.
Extensive refurbishment works at the vibrant Marriot Hotel situated on the Salford Quays in the heart of Manchester.
Our fifth complete and brand new electrical installation for French restaurant group Le Bistrot Pierre, this time we're in Birmingham.
A new Barburrito at the Metro Centre in Newcastle where we are providing the full electrical installation, fire alarm and emergency lighting systems, data, mode dimming, CCTV, intruder alarm, fire extinguishers and music system first fix.
A brand new build £2.89m Swansway car showroom in Chester which includes workshop and 2 storey offices.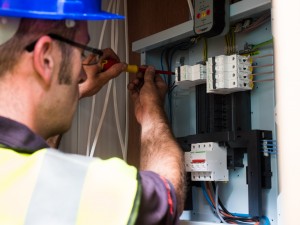 Make sure you check back to see how these projects come together…..