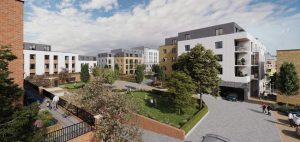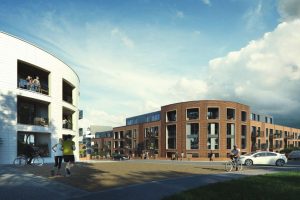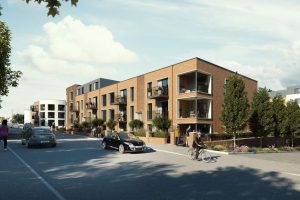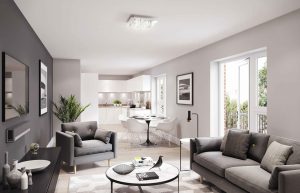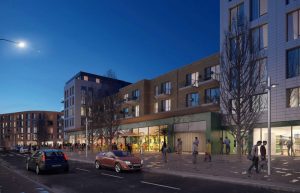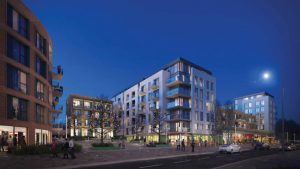 We are extremely excited to announce a new partnership with Inland Homes following the award of the Lilys Walk project in the heart of High Wycombe. Lilys Walk is a brownfield regeneration site on a former gas works. The project will comprise of 239 one and two build apartments and an additional 15,800sqft of commercial space. The total cost of the build is £49.1 million and the project is due for practical completion in April 2020, with the first property completions due in June of this year.
The award of this huge project sees Barlows stepping things up a gear in our bid to emulate the success of the business in the North-West down South. The project will be managed by our team in High Wycombe.
Inland Homes are an established land regeneration business who are committed to developing sites in the South and South-East of England for residential or mixed-use projects. They currently have 1195 units under construction across 14 sites in the South & South-East of England. Given the company's entrepreneurial drive and determination this trend looks set to continue with more largescale projects set to be revealed in the near future.
Contracts Manager John Allman who has been with Barlows for over 30 years stated 'we are delighted to have won a project of his size and to be working in a partnership with such a forward-thinking company. I have watched Barlows grow from a small local firm with just a handful of skilled electricians to becoming a trusted Nationwide electrical contractor. The award of this contract is a major milestone in the company's history and I'm pleased to be a part of this next chapter'.
Barlows delegates were lucky enough to be invited along to the annual Inland Homes preferred subcontractor conference at Lords Cricket Ground prior to the contract award. We were able to meet the team from Inland Homes and their network of subcontractors. Chief Executive Stephen Wicks gave an inciteful presentation on the Inland Homes ethos and their vision for the future. Their refreshing approach to sustainable procurement, teamwork and building trust within the supply chain makes the award of the Lilys Walk project a real success for our team.
Project Manager Russell Ayres said 'I am looking forward to working with Barlows on the Lilys Walk project.'