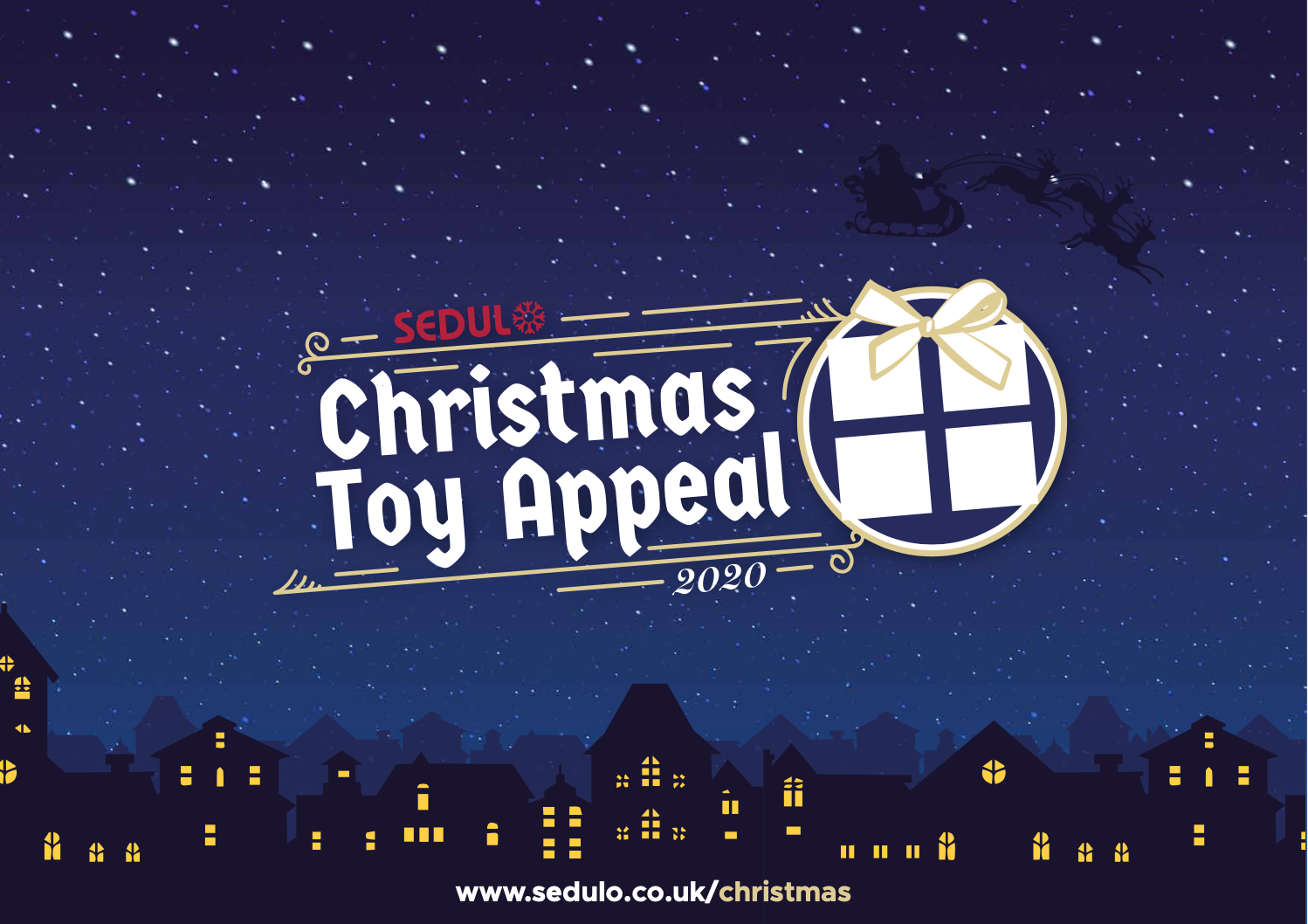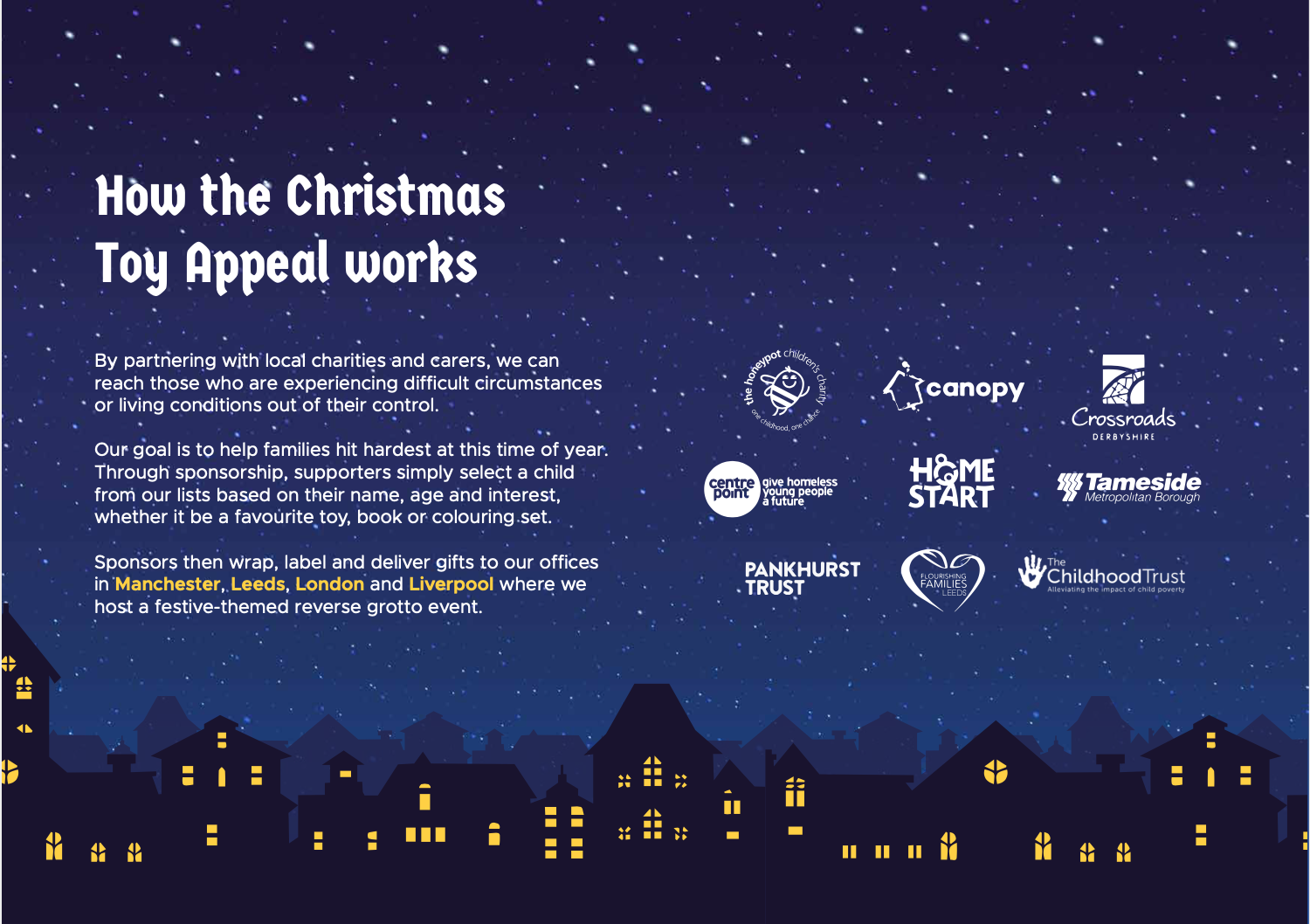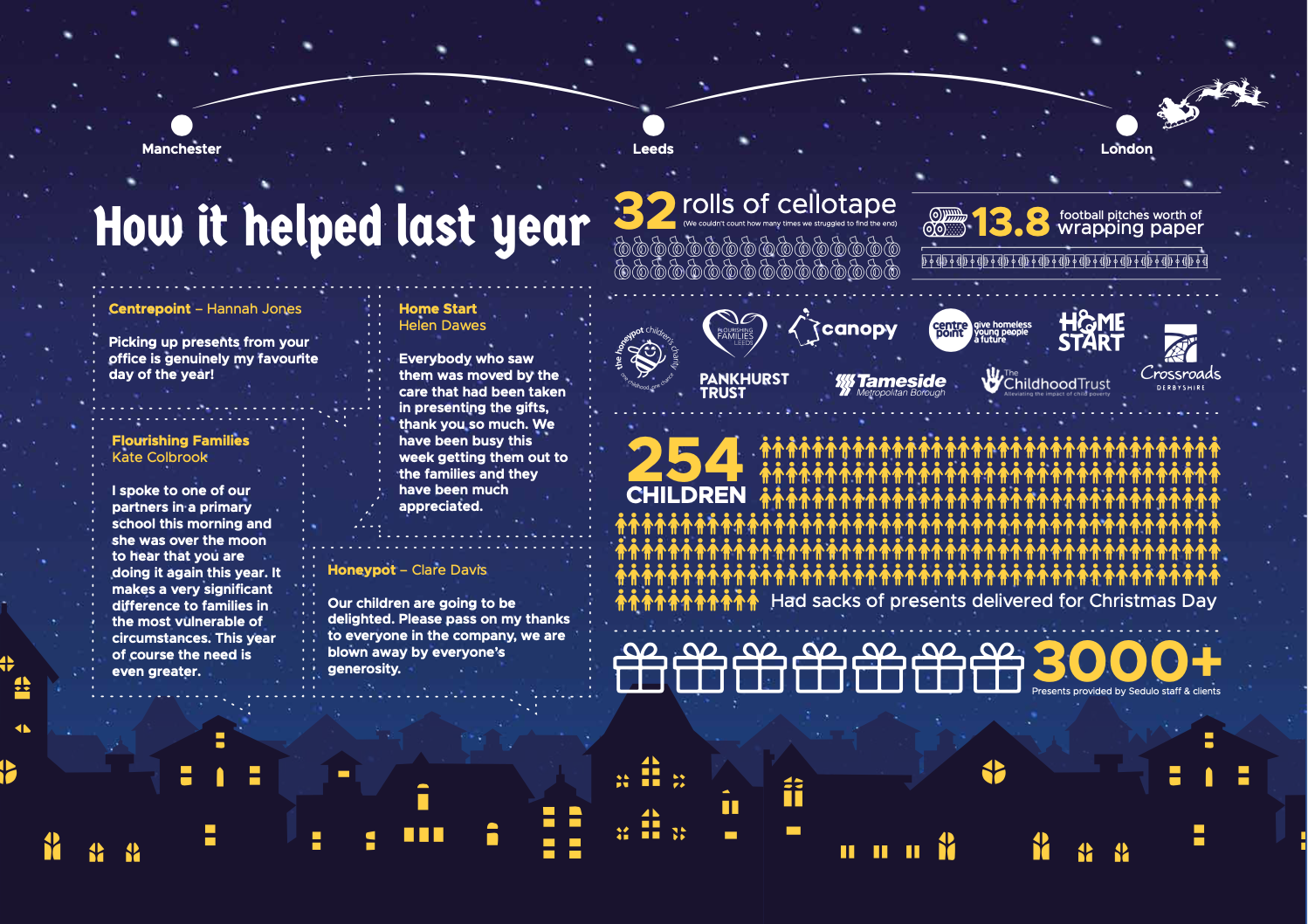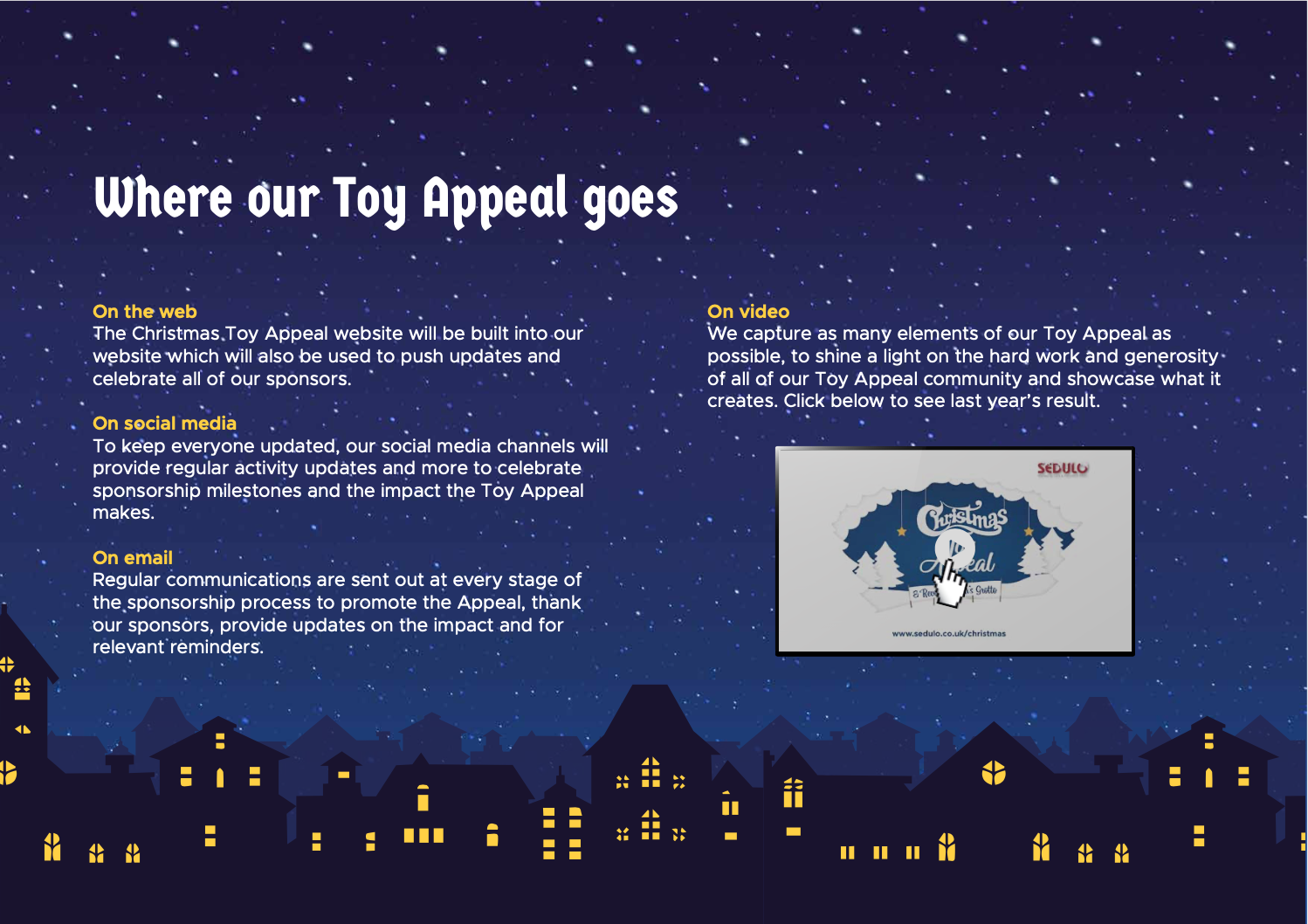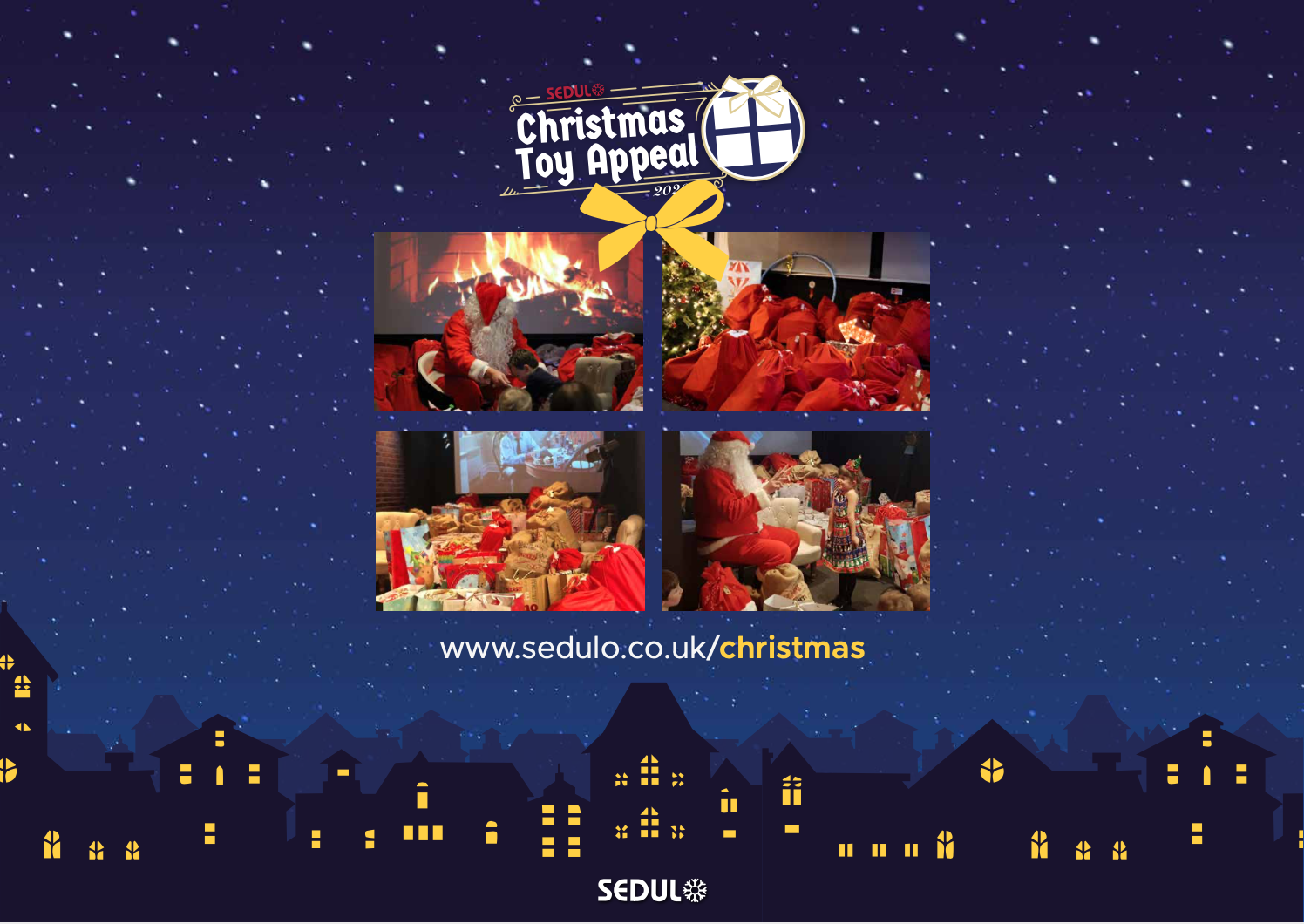 2020 has been a challenging year for everyone, and for most people this Christmas will be a time that brings some well needed joy and happiness! However, through no fault of their own, half a million UK children live in poverty and wake up at Christmas to find Santa hasn't visited.
Sedulo have been doing their Toy Appeal for almost 10 years! Their goal is to help families hit hardest at this time of year. Through sponsorships, supporters simply select a child from their list based on their name, age and interest, whether it be a favourite toy, book or colouring set.
Sponsors then wrap, label and deliver gifts to the Sedulo offices in Manchester, Leeds, London and Liverpool where they host a festive-themed reverse grotto event.
This year, the Barlows Manchester team supported this event by dropping off a boot full of toys and wrapping paper generously donated by the Barlows team. This year, in total, the toy appeal will be distributing over 4000 presents to 401 underprivileged children who may have otherwise gone without. The Appeal will hopefully make a huge difference to their Christmas! We are delighted to have played just a small part in such a big event that really does make a difference.
The charities Sedulo are teaming up with this year are below, and our donations will be distributed amongst the Manchester charities and carers, we are directly helping children within our local community.
Centre Point – Leeds, London & Manchester
Flourishing Families – Leeds
Home Start – Leeds
Amadudu Women's Refuge – Liverpool
Liverpool YMCA Domestic Abuse – Liverpool
Koala NW – Liverpool
Bee Wirral – Liverpool
Crossroads – Manchester
Independent Choices – Manchester
Salford City Council (carers) – Manchester
Manchester Council (carers) – Manchester
Tameside Council (carers) – Manchester