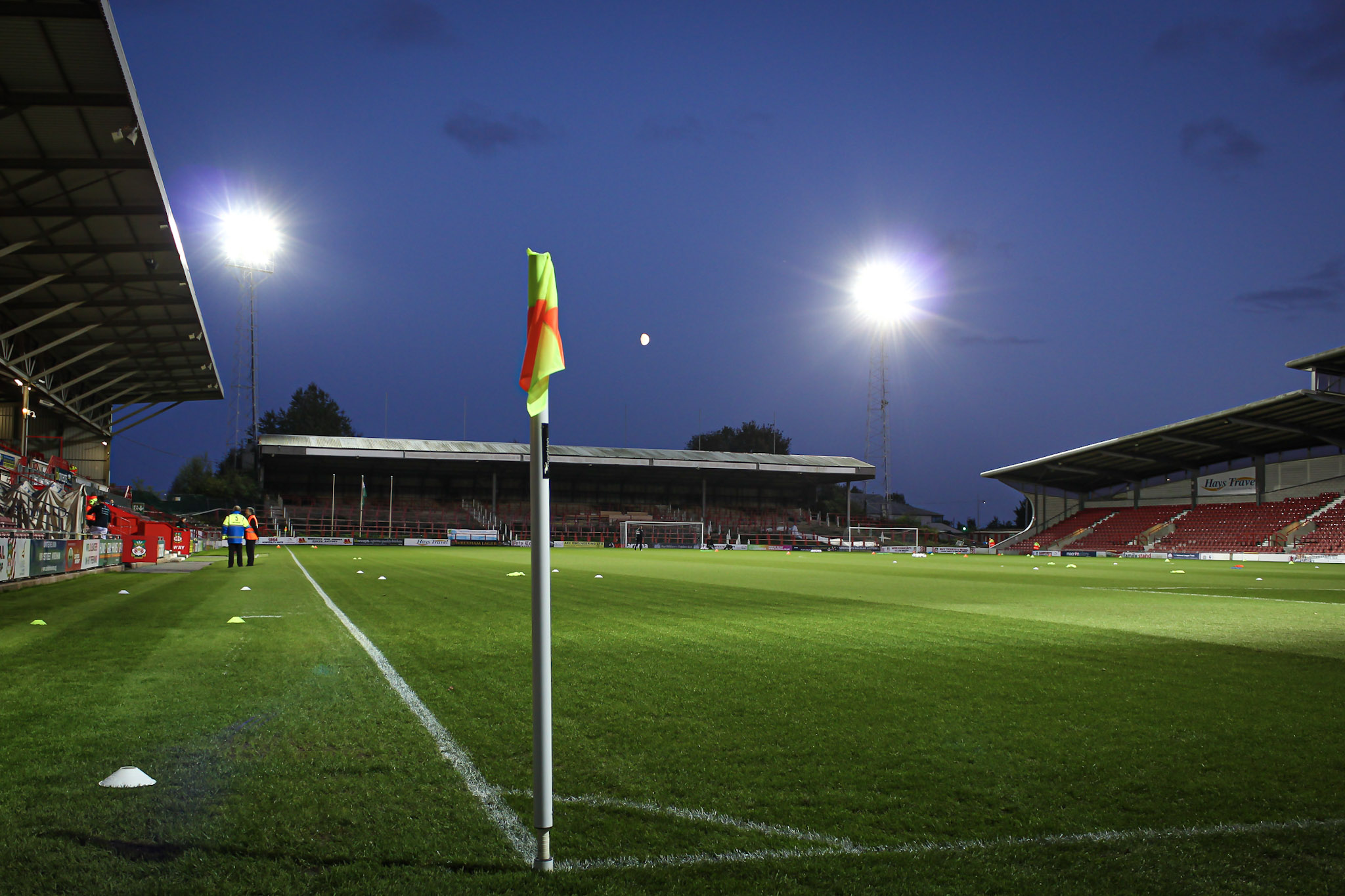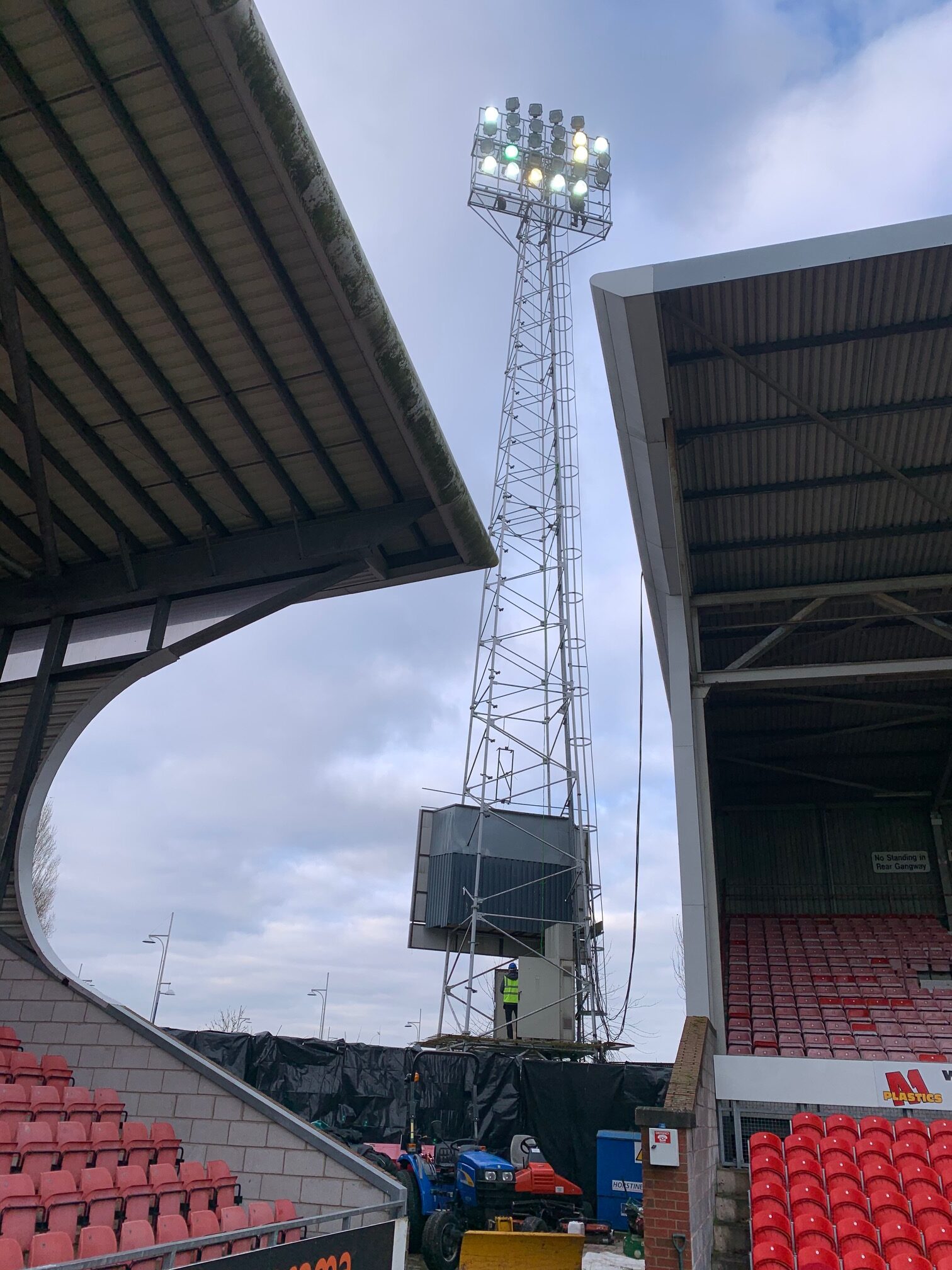 Barlows help Wrexham AFC shine brighter this winter with its iconic floodlights overlooking the Racecourse Ground!
Damage caused by wear, wind and weather meant that a large replacement job was needed, and our team stepped in to repair and replace at short notice.
In order to keep the iconic lights working as efficiently as possible, we replaced 34 of the bulbs and produced a full report of what work would be required in the future.
The refurbished lights were first shown at the beginning of December for their mid-week home against Altrincham.
The renovation continues the long-standing relationship we have with Wrexham AFC, where we have completed work on the intruder alarm, fire alarms, emergency lighting, CCTV, plumbing and other electrical work around the stadium whenever needed in recent years.
Commercial director Geoff Scott said of the partnership, "Thank you Matthew Scott and all at Barlows for their continued support and quick response and service. A professional job well done.
"As long-standing partner, they have increased their support from advertising to sponsorship of matches too."
Stadium manager Phil Bennett added: "I would like to thank Barlows for the last four years, for their professional workmanship, continued support and sponsorship at the Racecourse Ground, on behalf of Wrexham AFC."
Matthew Scott, Director of Fire & Security at Barlows, said: "We have been working with the Football Club over the last few years on various projects around the stadium and have been happy to help our wherever possible.
"The work on the lights is just a continuation of that and we are glad we could help out especially at a time when things are difficult for all football clubs across the country.
"Wrexham FC is an exciting place at the moment, and we are glad we can be part of that now and into the future."