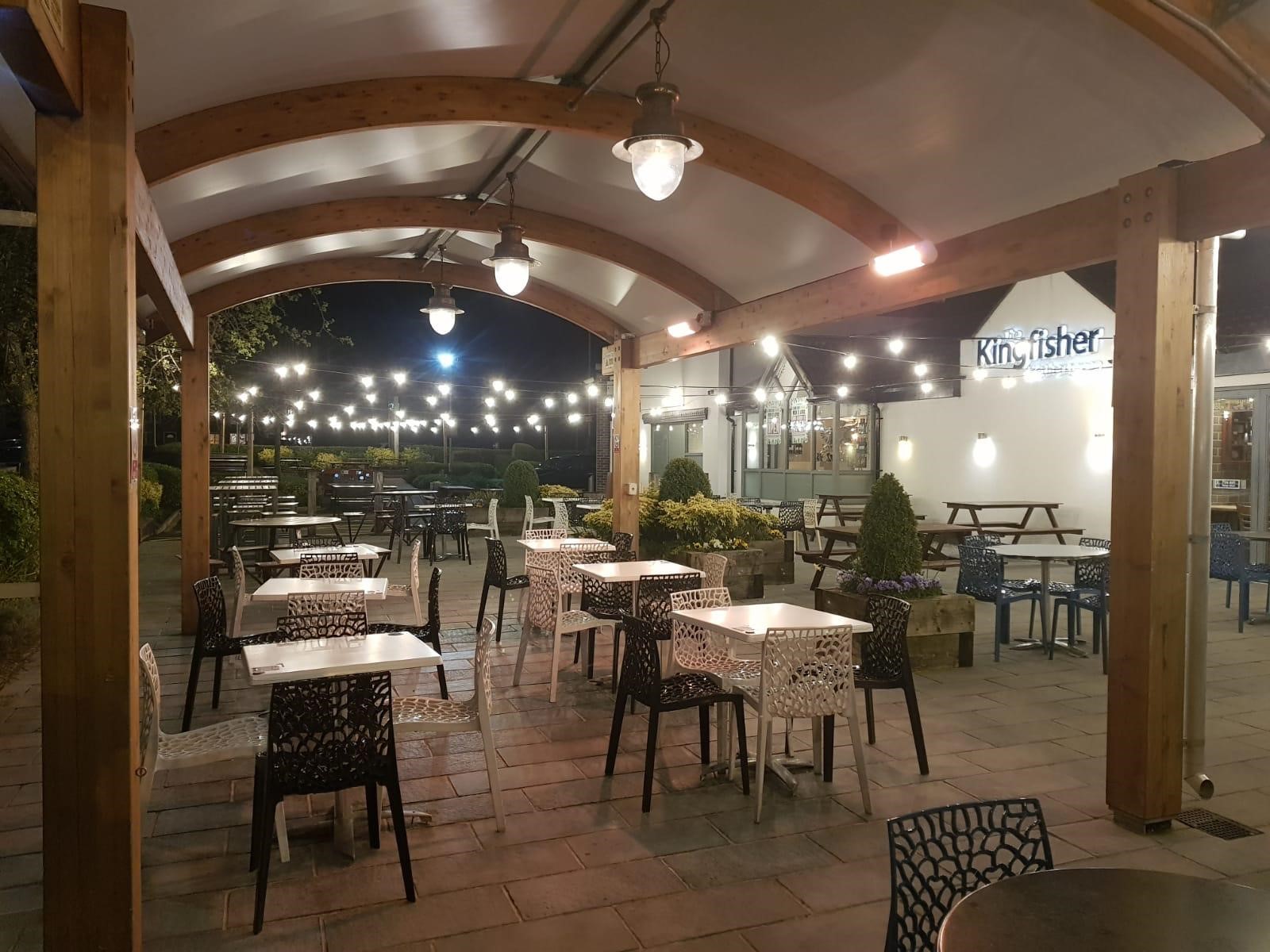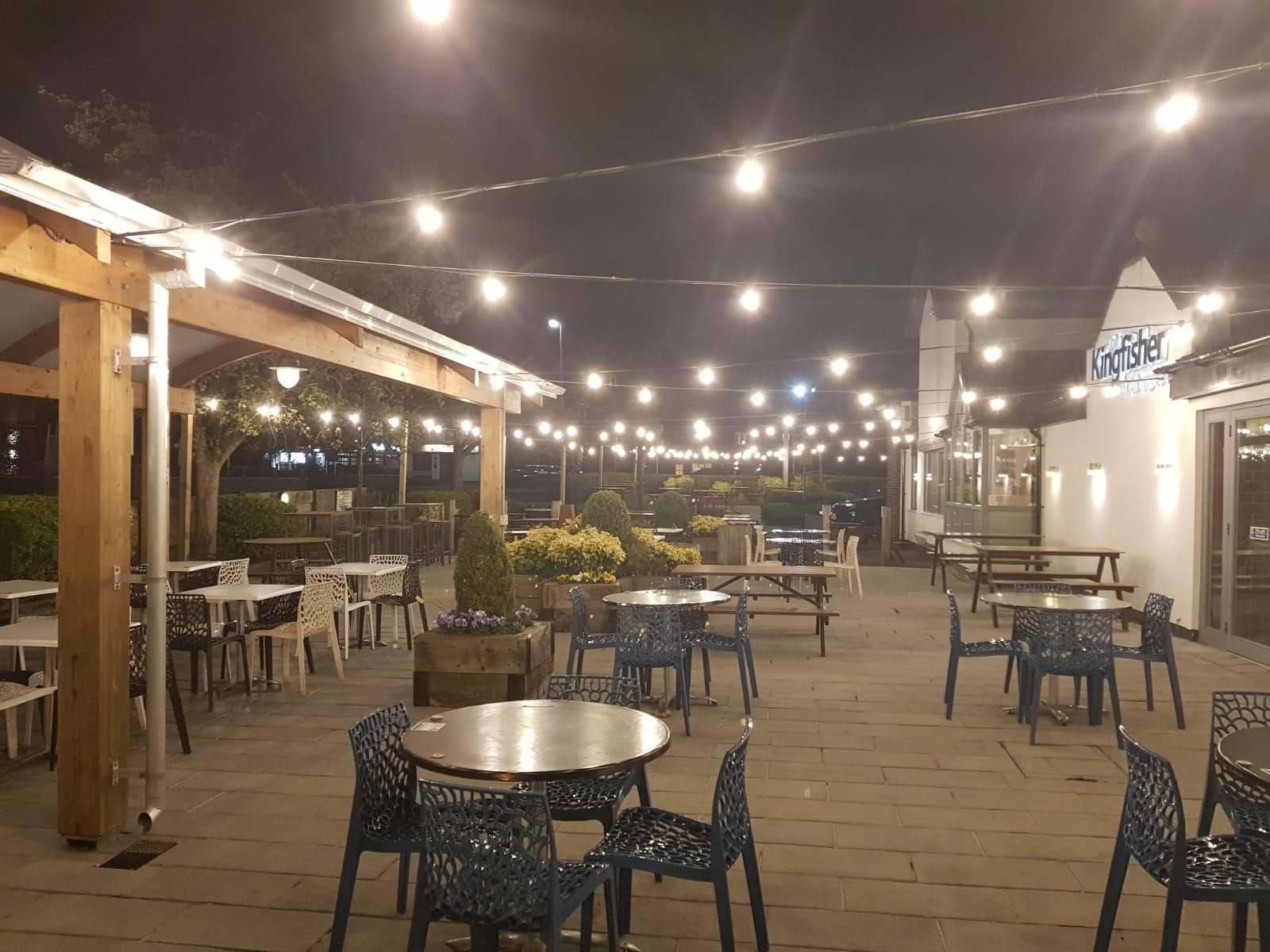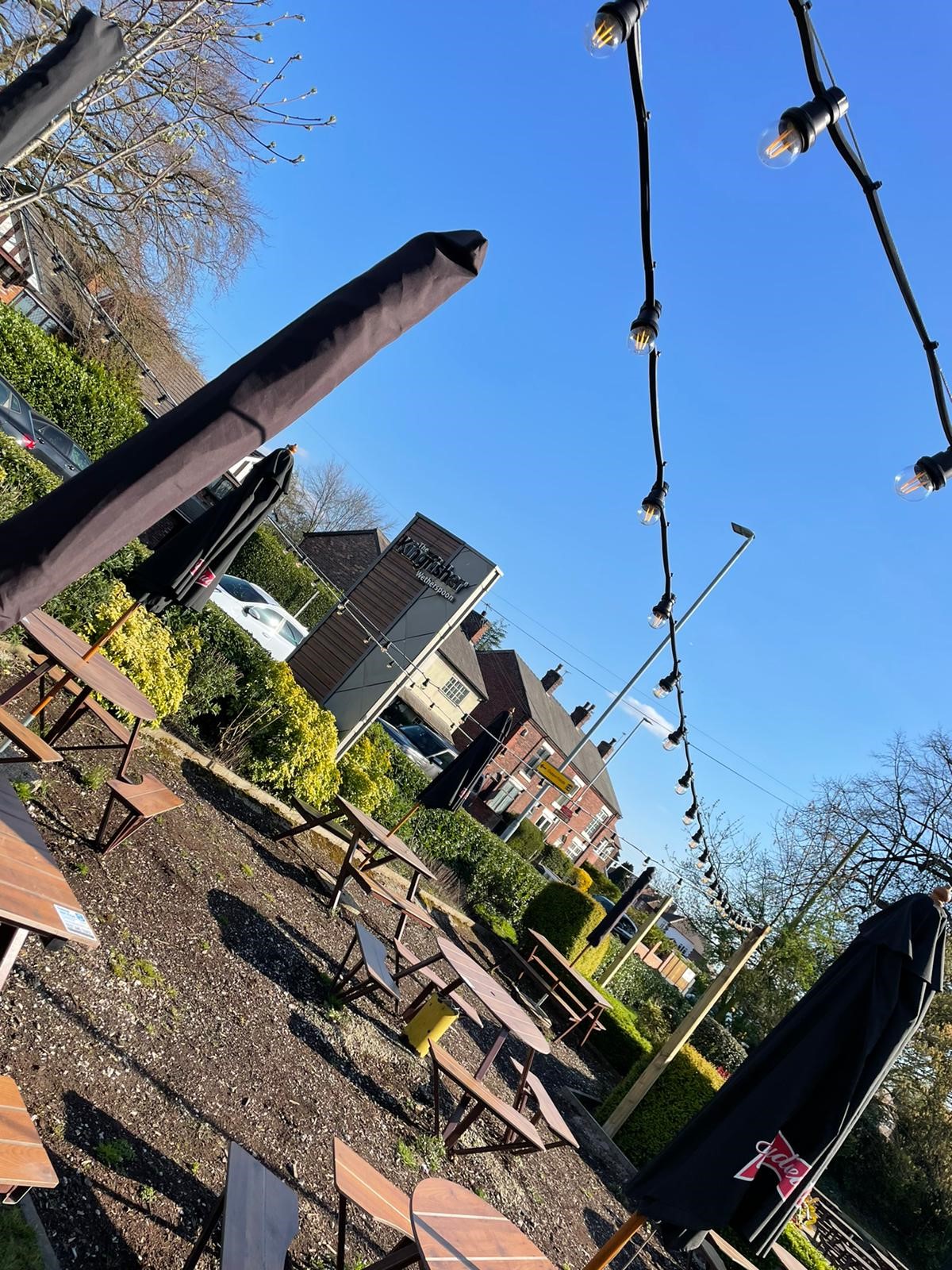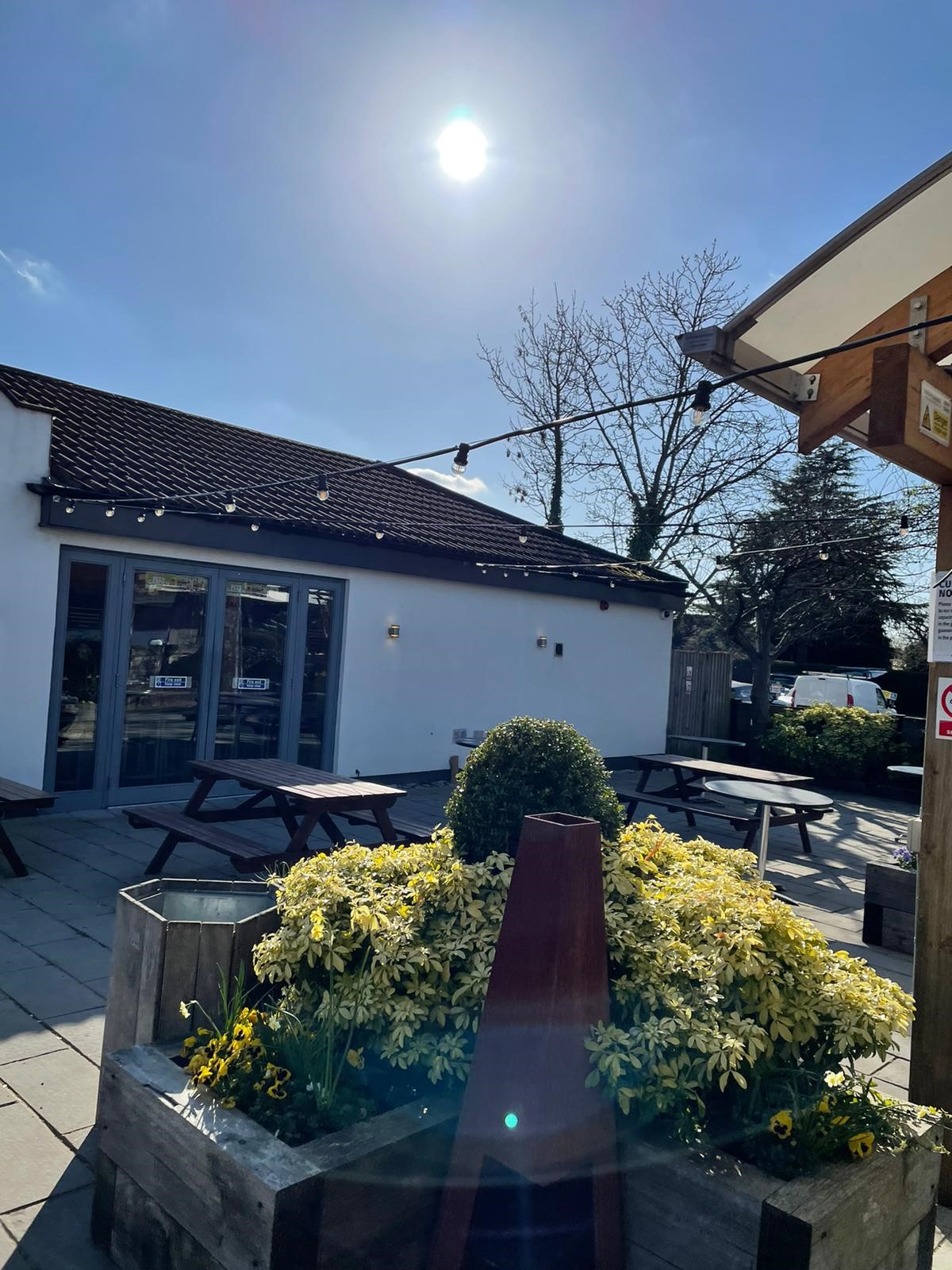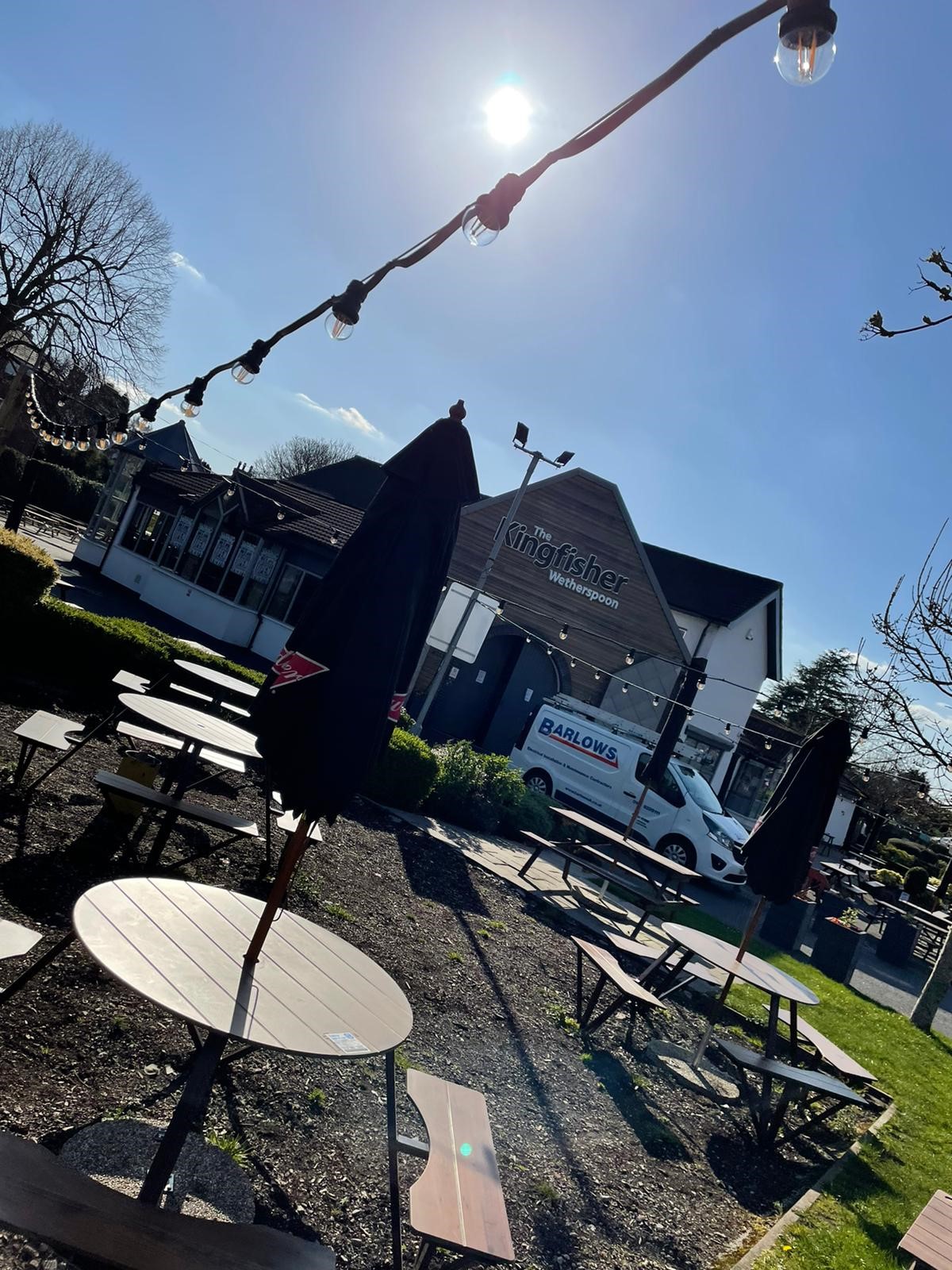 At the beginning of March (2021), Wetherspoons wanted to install festoon and outside lighting to the seating and outside customer areas as a national project to ensure full use of the outside spaces once the lockdown restrictions are lifted. As of April 12th,  pubs and restaurants will be allowed to serve food and alcohol outdoors meaning for Wetherspoons, making the most out of the available outdoor space is critical.
We got straight to work. Initially, we contacted every site manager to specify how the lights would be installed. We then surveyed each site and using the specification, provided quotes to supply and install the festoon and outside lighting. Because of the importance of the outdoor space we wanted to ensure the lighting was not only practical by providing sufficient light, but also aesthetically pleasing and enhanced the naturally relaxed atmosphere.
With lockdown restrictions lifting on April 12th, this meant we had just four weeks to survey, quote and supply & install. We are please to have completed this project ahead of schedule and in time for these sites to once again be enjoyed by so many! Our team are excited for the hospitality industry to open once again we are looking forward to getting involved in many exciting projects in the near future.
The pictures included here are from the Kingfisher in Stockport.