We are delighted to have delivered the very latest in Power Generation technology to one of our major clients latest projects.
With the help of IPG Ltd of Doncaster, and Perkins Engines, we were able to provide the UK's 1st Stage V Compliant Generator to provide low emission power at Safestore's latest site in Bow, London.
The Stage V Unit will ensure low fuel consumption, low carbon emissions and Super Silent operation during the project which is due to be completed in December 2021.
The low emissions story does not end there, as we have also provided a Hybrid Unit that runs alongside the Stage V Generator to provide daily hours of completely Carbon Neutral Power.
"We are absolutely delighted to have been able to provide this power facility for our Client" Said John Allman, Barlows UK Ltd Director. "Given the site's location in Central London, and the impact noise and pollution would have on the local residential area, it was important that a viable & compliant solution was found."
The Stage V Generator limits the particulate matter produced by Diesel engines, reducing air pollution, and Construction Manager, Andy Robinson was quick to point out Safestore's own commitment to environmental issues. "Safestore is committed to ensuring our buildings are constructed responsibly and their ongoing operation has a minimal impact on local communities and the environment. We have made significant progress in removing carbon emissions from our operations and we are very pleased to collaborate with our key construction partners in reducing the environmental impact of our store developments projects."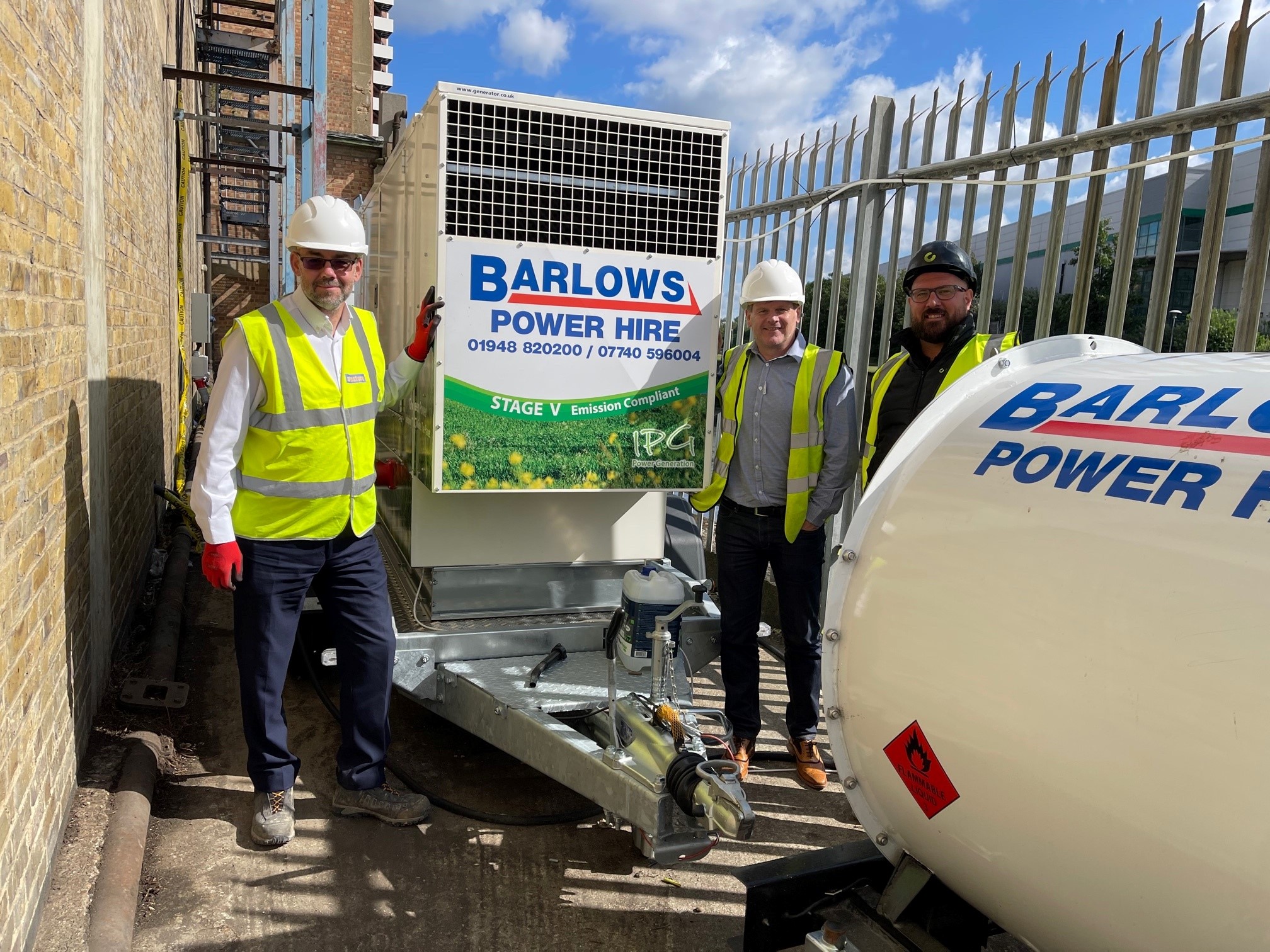 Pictured left to right with the new Stage V unit are; Andy Robinson (Construction Manager at Safestore), John Allman (Director at Barlows UK Ltd) & Danny Sholl (Site Foreman at UC Build).