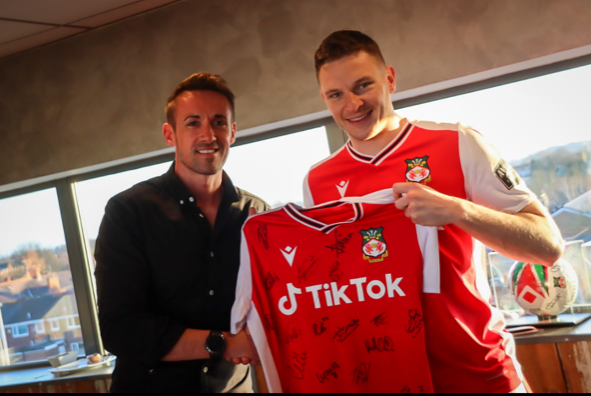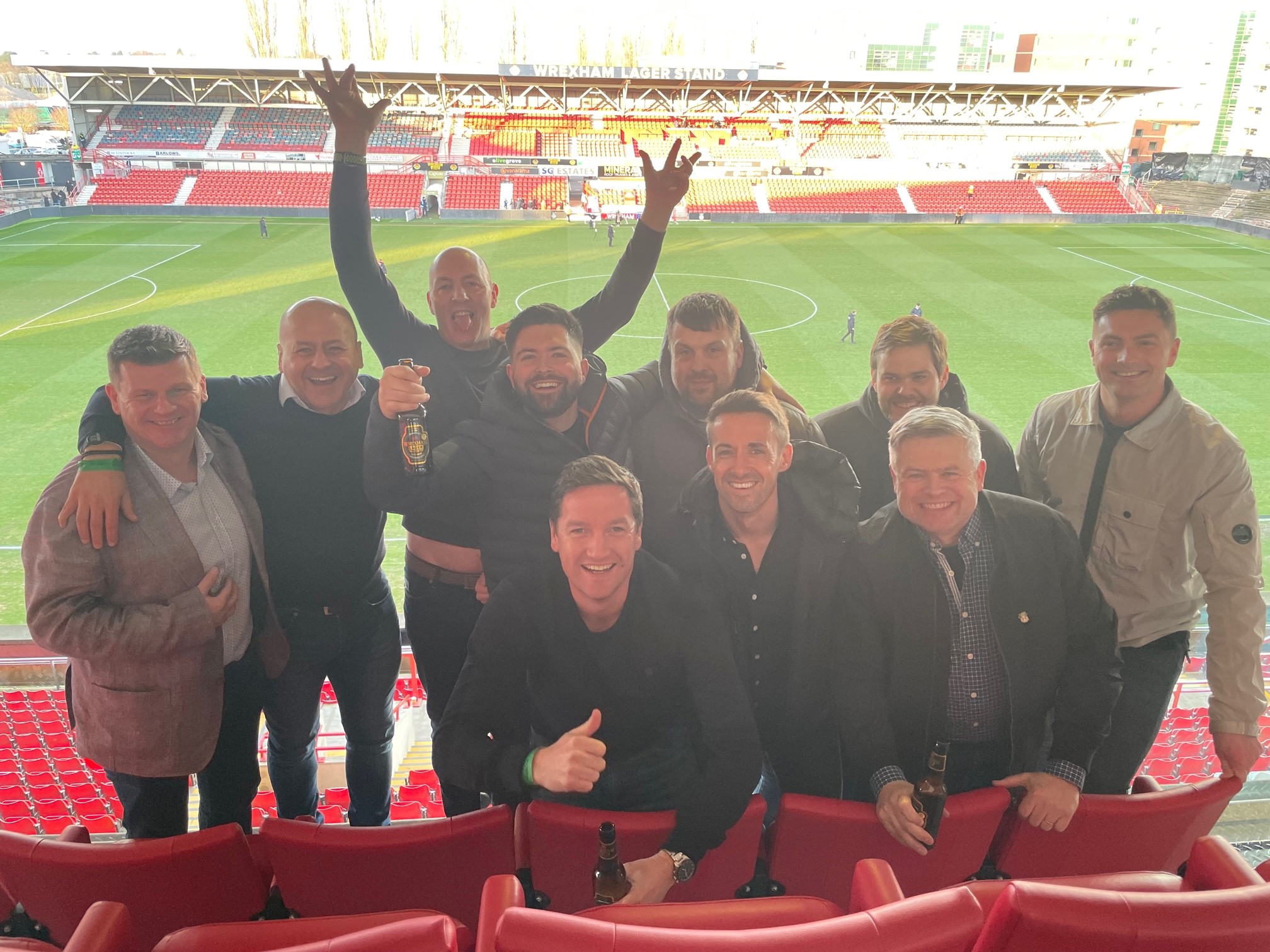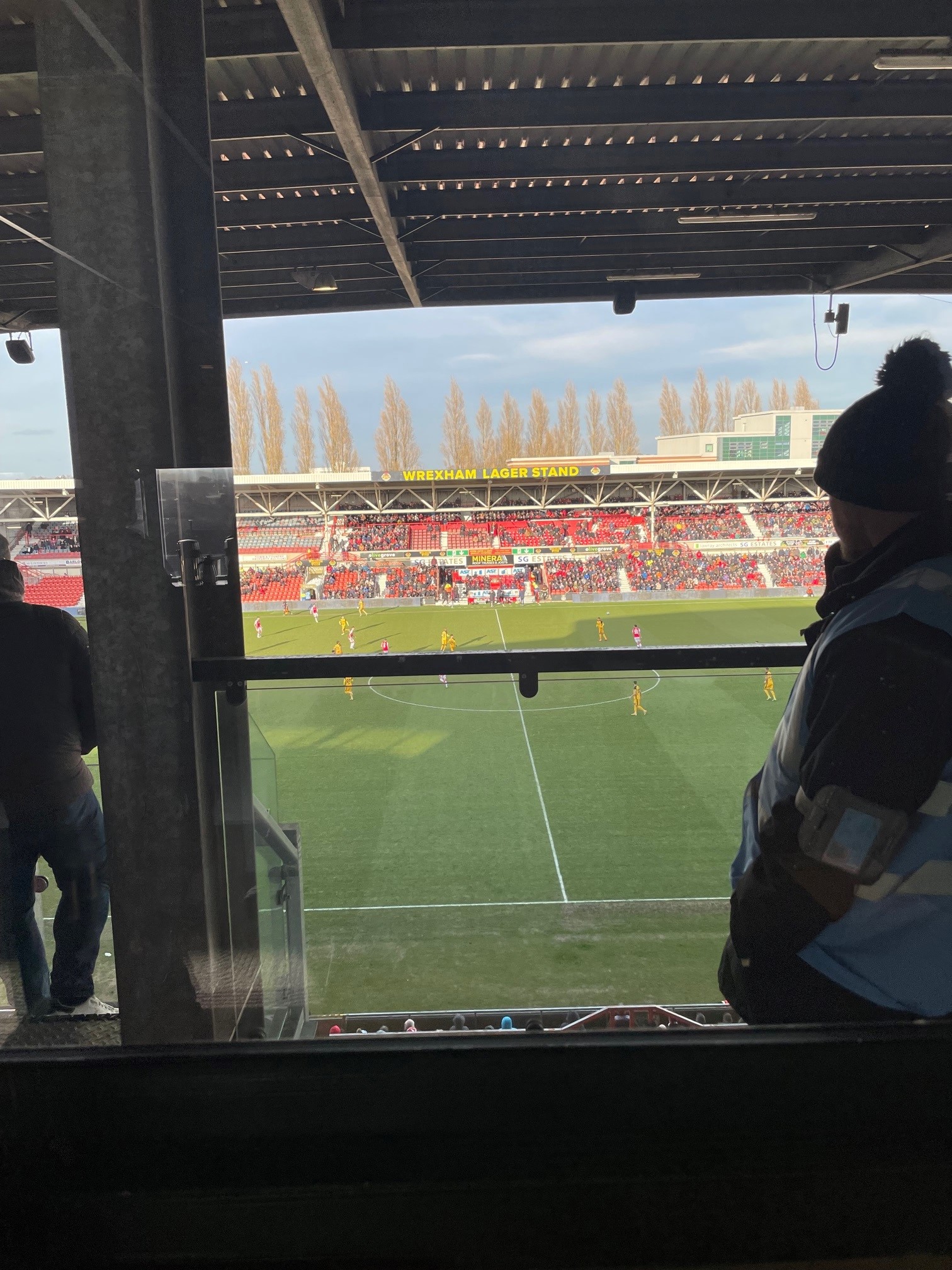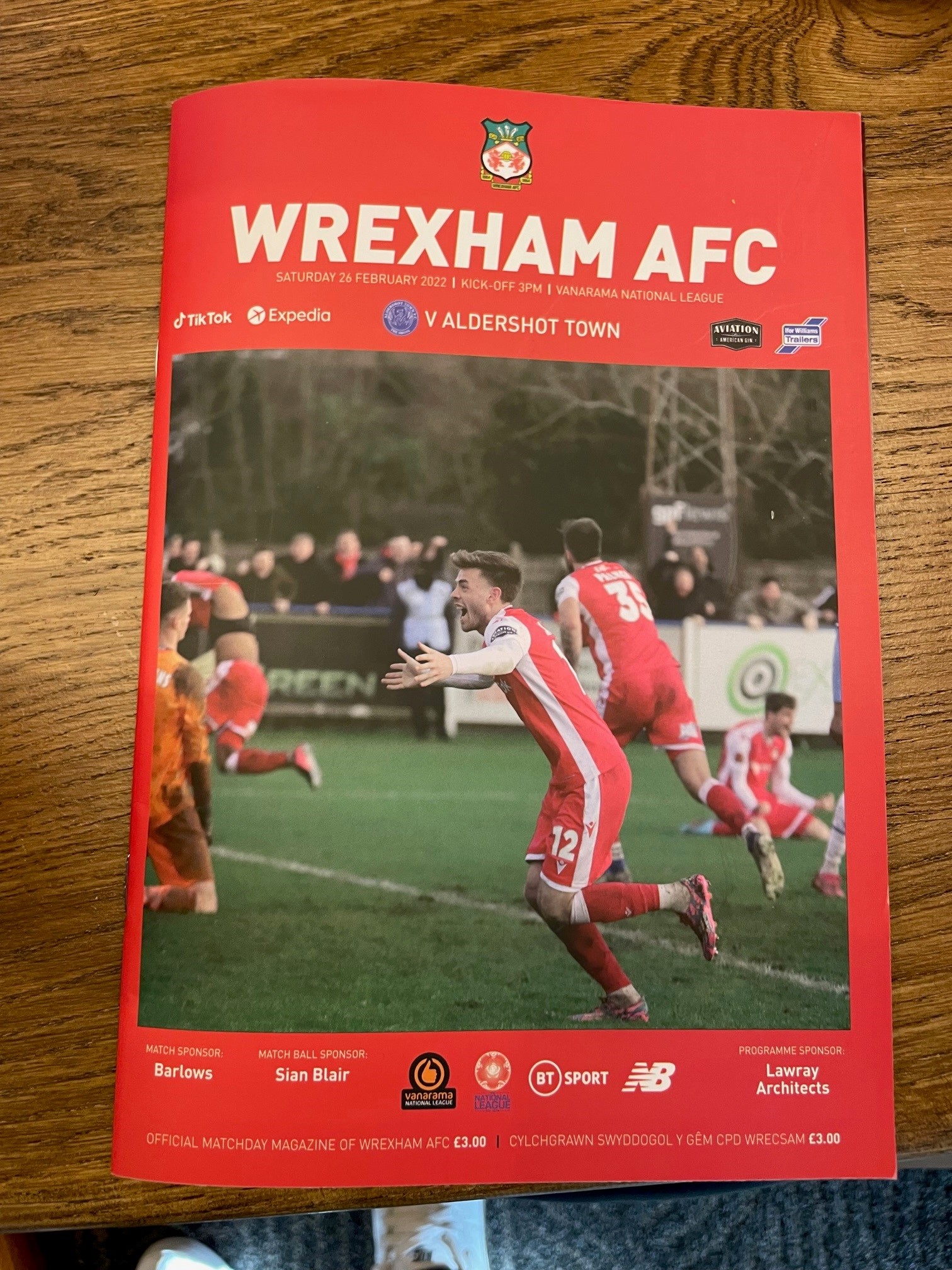 As a proud partner and the Official Electrical, Fire & Security Installation Provider of Wrexham AFC, we were given the opportunity to be the official match sponsors for their recent match against Aldershot FC! The sponsorship continues our ongoing support of the third oldest professional football club in the world at the oldest international stadium in the world.
As Official Match Sponsors, representative from Barlows UK were guests in the brand-new Aviation Suite that was recently refurbished by Ryan Reynolds and the Aviation Gin Team! We were also able to choose the Man of the Match and present the winner with the MOTM champagne!
Wrexham kept their promotion hopes alive with a 4-1 win over Aldershot Town, thanks to a brace from Paul Mullin.
Phil Parkinson's men dominated from the start and merited their fourth win in a row, three of which came in the National League to lift the Reds to fourth place in the league.
Barlows UK selected the 2-goal scorer, Paul Mullin as the Man of the Match . Following the game Rich Hamer, Barlows UK Contract Manager presented the player with his MOTM champagne!
We look forward to supporting Wrexham in the promotion race this season!