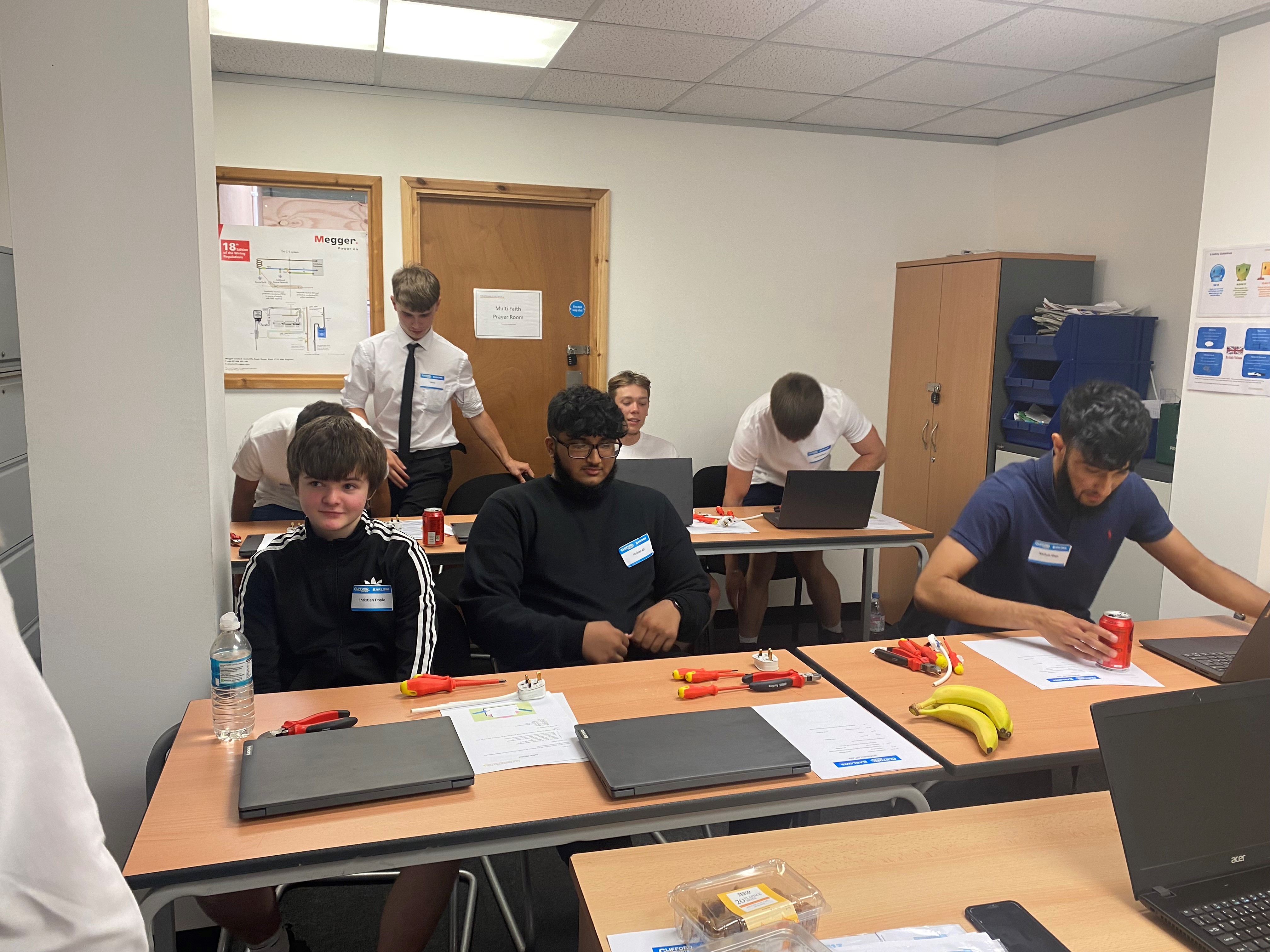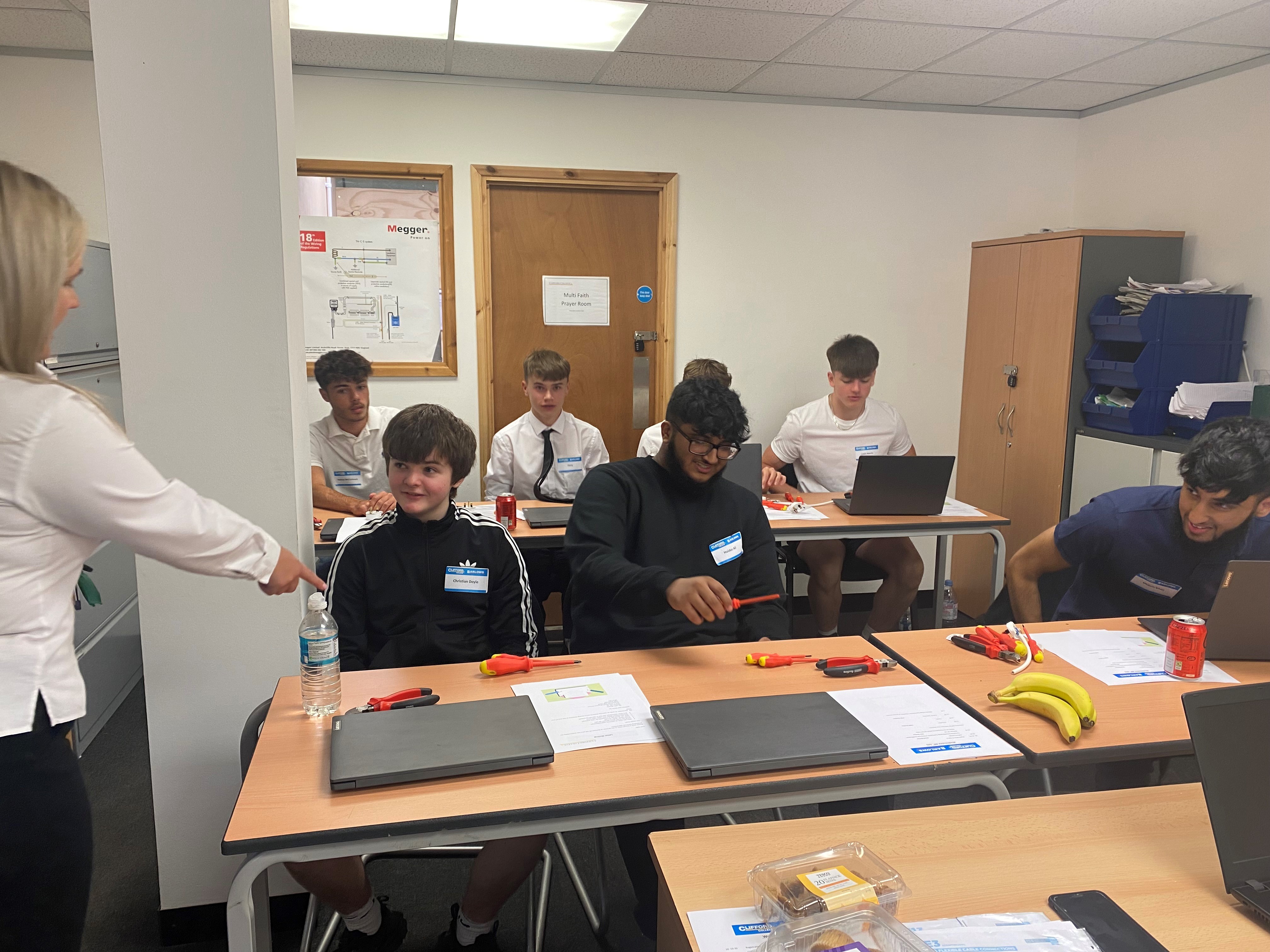 At our High Wycombe branch, we hosted Clifford College's first open day for potential apprentices. Successful applicants were invited to the college to learn first hand what it's like to work as an electrical apprentice at Barlows and Clifford College.
The day started off with an overview of Clifford College, fundamental housekeeping, health and safety information, and information on the overall qualification presenting a clear picture of the outcomes of finishing an apprenticeship to the candidates. Before we discussed the history of Barlows, including where we started, who we work with, and how we developed into the Nationwide contractor that we are today,.
The group was divided into two groups for the interactive activities after hearing about Barlows and Clifford College. One group went into the practical area and learned how to connect a light fixture, cut conduit, change plug tops, and strip some cable. The other group created letters to our Managing Director, John Barlow, as practise for formal letter writing. In order to get to know the candidates better and make a final decision on the qualified applications, we conducted interviews with them during these events.
Finally, we finished off the day with a tour of Barlows facilities this included, our supplies warehouse (BES), Alarms departments and the High Wycombe Office.