Aker Solutions Ltd | Wokingham, Berkshire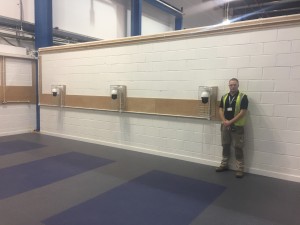 Our Fire & Security Alarm division in High Wycombe has recently finished a project for Aker Solutions Ltd. Aker Solutions are a multinational company with 177 years of experience. They provide energy companies what they need to succeed from sub-sea to surface and concept to decommissioning, using their technical expertise and strong partnerships.
The project included the installation of 6 2MP HP IP PTZ camera's for constant monitoring of test equipment for underwater oil pumping equipment, Aker approached us with a challenge to come up with a design to monitor their equipment worth hundreds of thousands of pounds. The equipment would end up pumping oil at the bottom of oceans around the world. To meet their requirements, we designed 6 x HD ptz camera's to constantly monitor the testing of the equipment inside of bomb proof test bays. The design was a success and the customer if over the moon with the outcome!
Back to case studies
Contact us