Barlows UK brings solar energy to Electricity North West in Blackburn
Barlows UK brings solar energy to Electricity North West in Blackburn
ENWL approached Barlows UK, the UK's leading electrical contractor and renewables specialist, to design and install a solar PV system on their Railway Station site in Blackburn, Lancashire.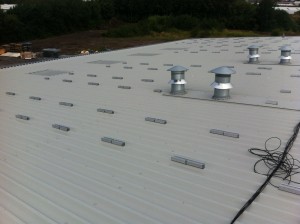 This system would enable ENWL to reduce its carbon footprint and enhance the company's green credentials. And with just over 7 years return on their investment, the company would enjoy a significant revenue for 13 years from the government's Feed-in Tariff (FiT).
"…we also have a role to play to help the UK meet its carbon emission targets as we move towards a low-carbon future. This move will include an increase in the amount of electricity used, generated from nuclear or renewable sources, as we move away from fossil fuels, for transport and heating" www.enwl.co.uk/sustainability
The roof mounted solar PV system installed has an overall size of 30kW and covers just under 200m2 of roof space. It consists of 120 highly efficient Yingli 250w PV modules and two high specification Sunny Tripower SMA inverters.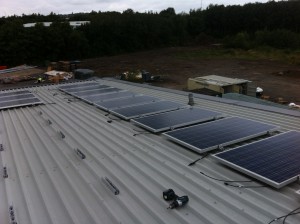 "The PV system was installed in August 2013 and in terms of the installation it went up on time and to the quoted budget. The installation is working well and has generated electricity reducing ENWL's carbon footprint which we are happy with."
Matthew Tregilgas MRICS, Senior Surveyor, Electricity North West Limited
Back to case studies
Contact us