Heating & Hot Water Upgrade | Edge Hall, Hall Lane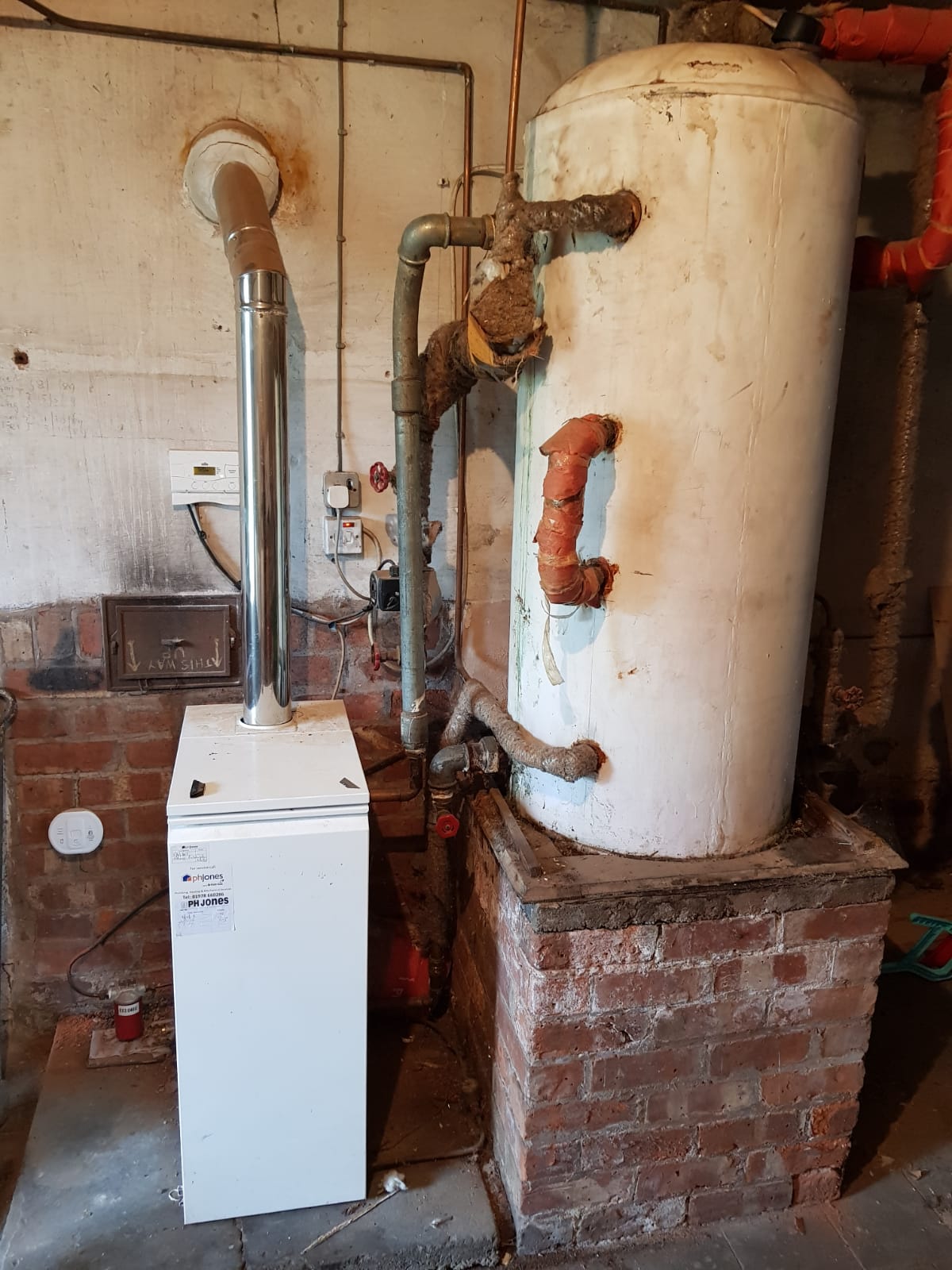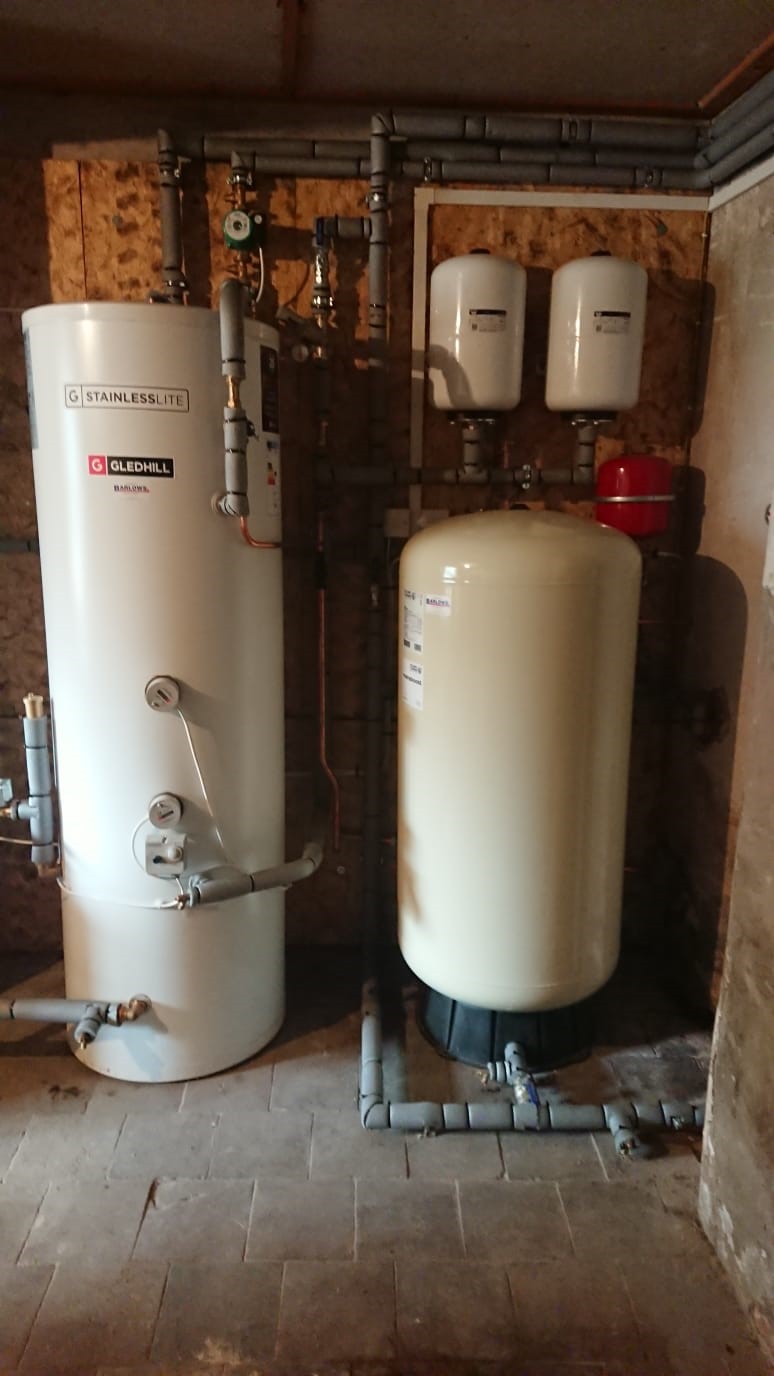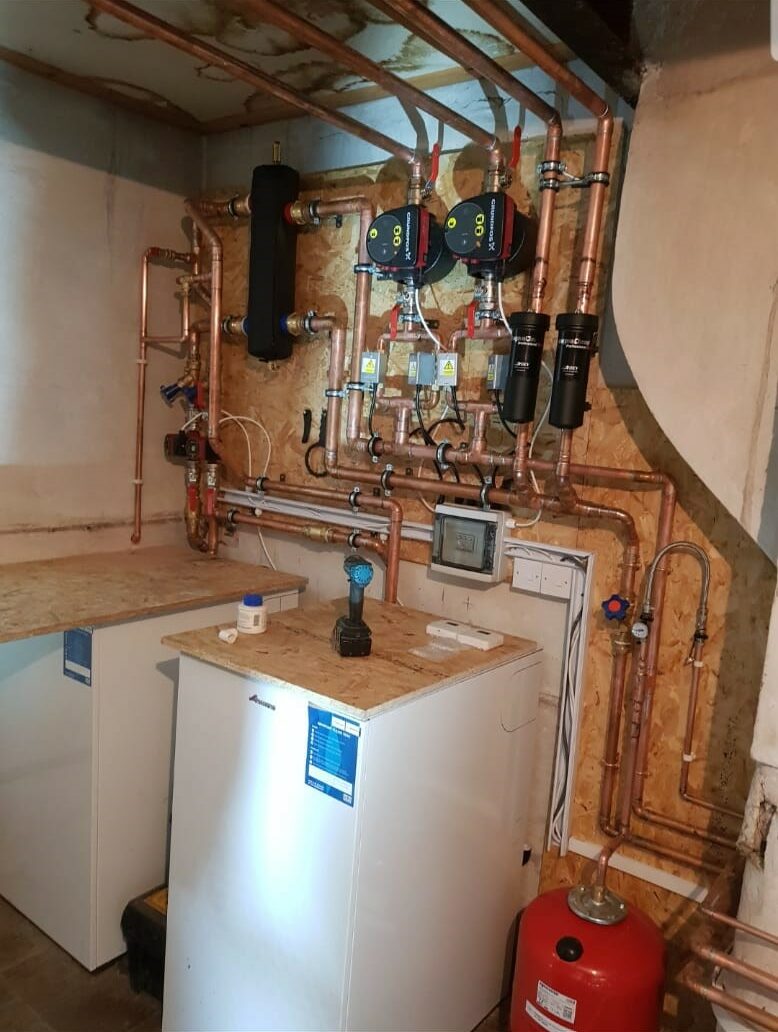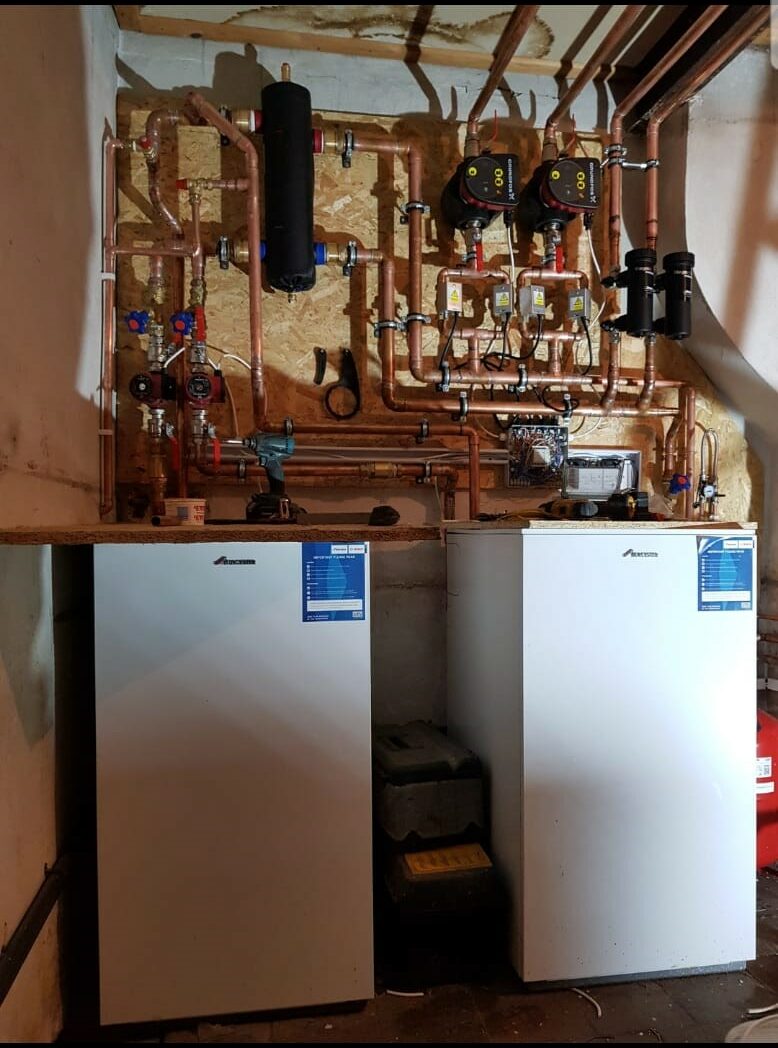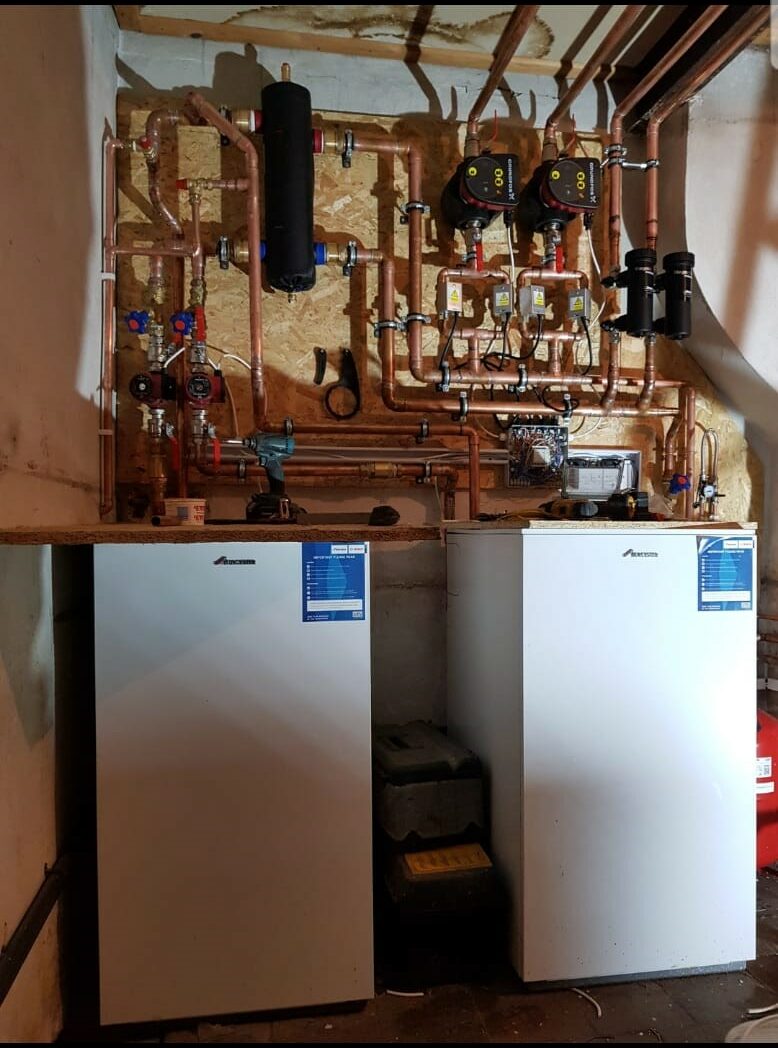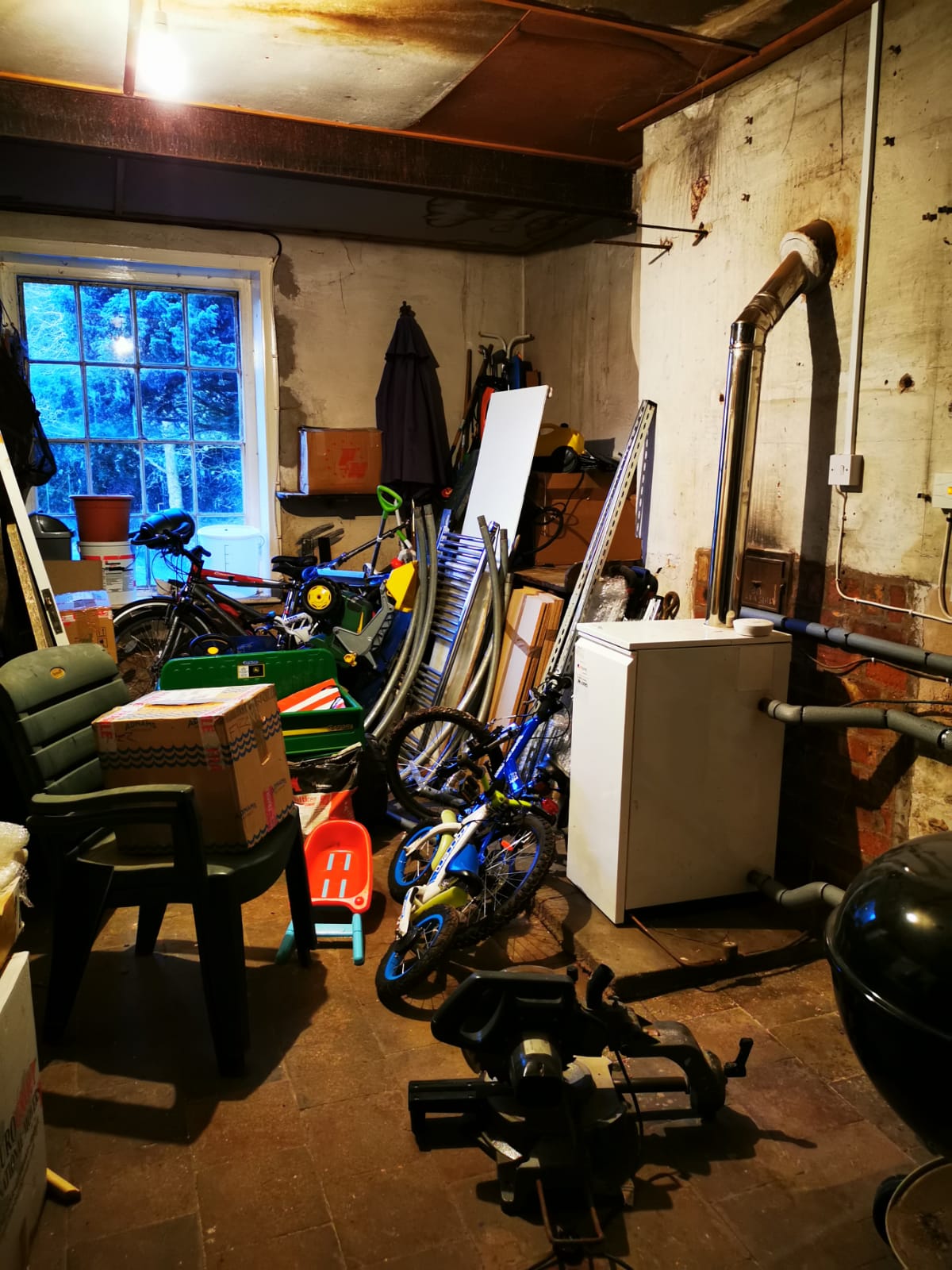 Back in December, our plumbing and heating department completed a central heating and hot water system upgrade at a 9 bedroom country house located at Hall Lane. The building is recorded in the National Heritage list for England as a designated Grade II listed building. The core of the house dates back to 1600, the main part of the building dates back to 1721.
The project began by draining down the heating system and removing the old boiler in the utility room, the new boiler location is in the hot water cylinder room on the opposite side of the chimney stack. The team then excavated a trench from the oil tank adjacent to the bridge for the two new oil supplies within a ducting, backfill and compact. We future proofed the development of Edge Hall by allowing for the installation of two 50/70 kw Worcester oil boilers to cope with the growth of the system.
All the pipework for the existing heating system was few through the King's kitchen room to the new boiler room. Flues were terminated through the external gable wall directly behind the boiler. We removed the existing small oil (hot water only) boiler to allow for the new boilers to simultaneously heat the hot water and heating. To prolong the life span of the system, we installed two 28mm magna clean filter. Following this installation, we carried out a flush of the existing system. We then introduced an inhibitor, filled the system and heat tested followed by insulating the pipework where necessary.
Once we had replaced the faulty boilers, we the began work on installing a new Gledhill 400Ltr unvented stainless steel cylinder in the boiler room. First, we isolated, drained and removed the existing cylinder and water storage tank. Then, our maintenance engineer removed the brick stand under the old cylinder in the old boiler room to make way for the new cylinder. With the new cylinder, we also installed a 450Ltr accumulator to improve the water flow throughout the house and a secondary hot return at the furthest point from the cylinder. Our electrician then attended to wire up and connect the new cylinder and test it before connecting it to the boiler system. Again, we insulated the pipework where necessary. Finally we refilled the hot water, tested and blanked off leaking oil pipes.
"This was a very challenging job, due to the size of the house, in order to heat it and get a decent water pressure it required a very specific solution" – Peter Felhoffer, Contract Manager at Barlows (UK) Ltd
Back to case studies
Contact us