Intercom System | Lockett Gardens, Salford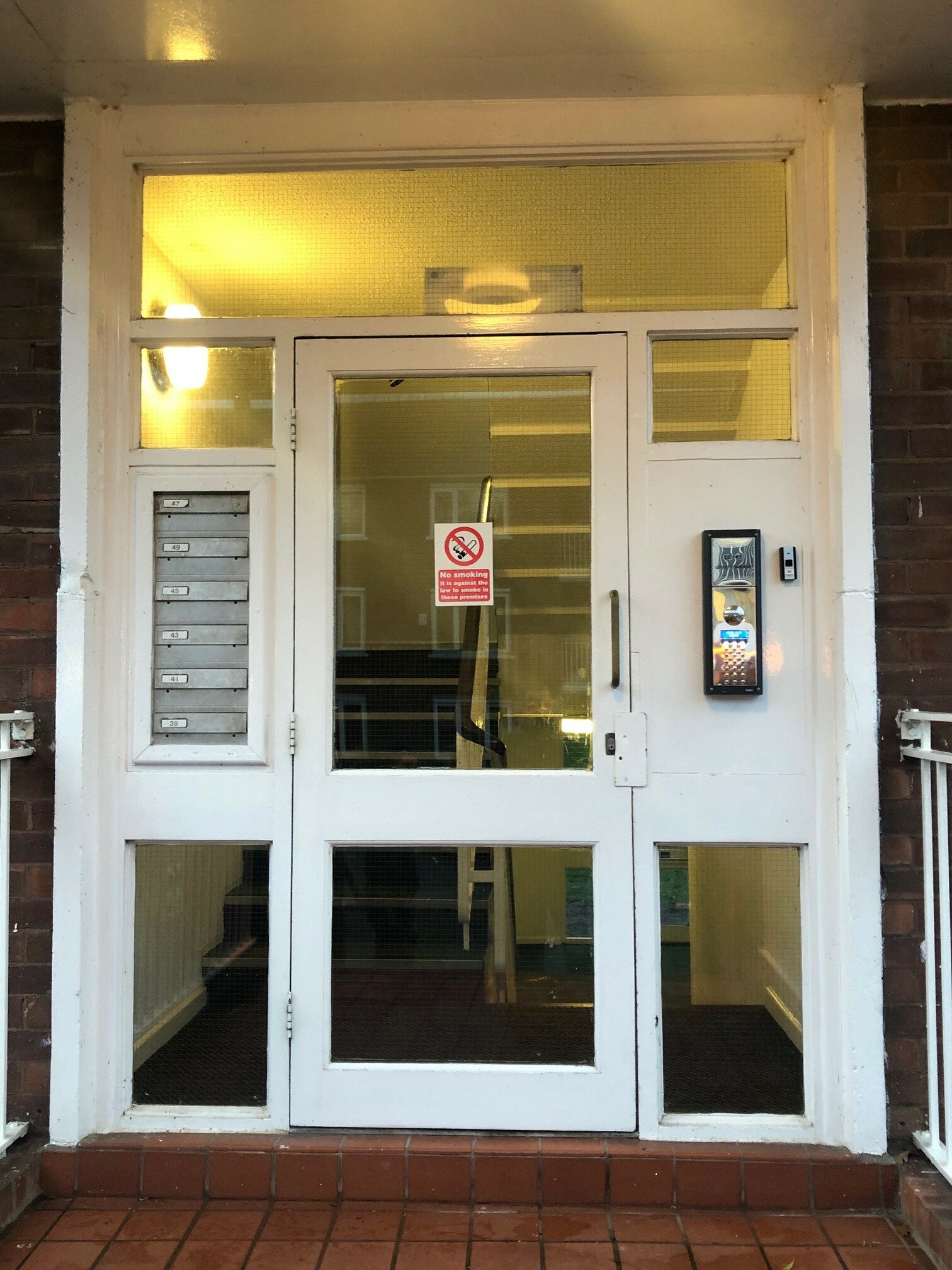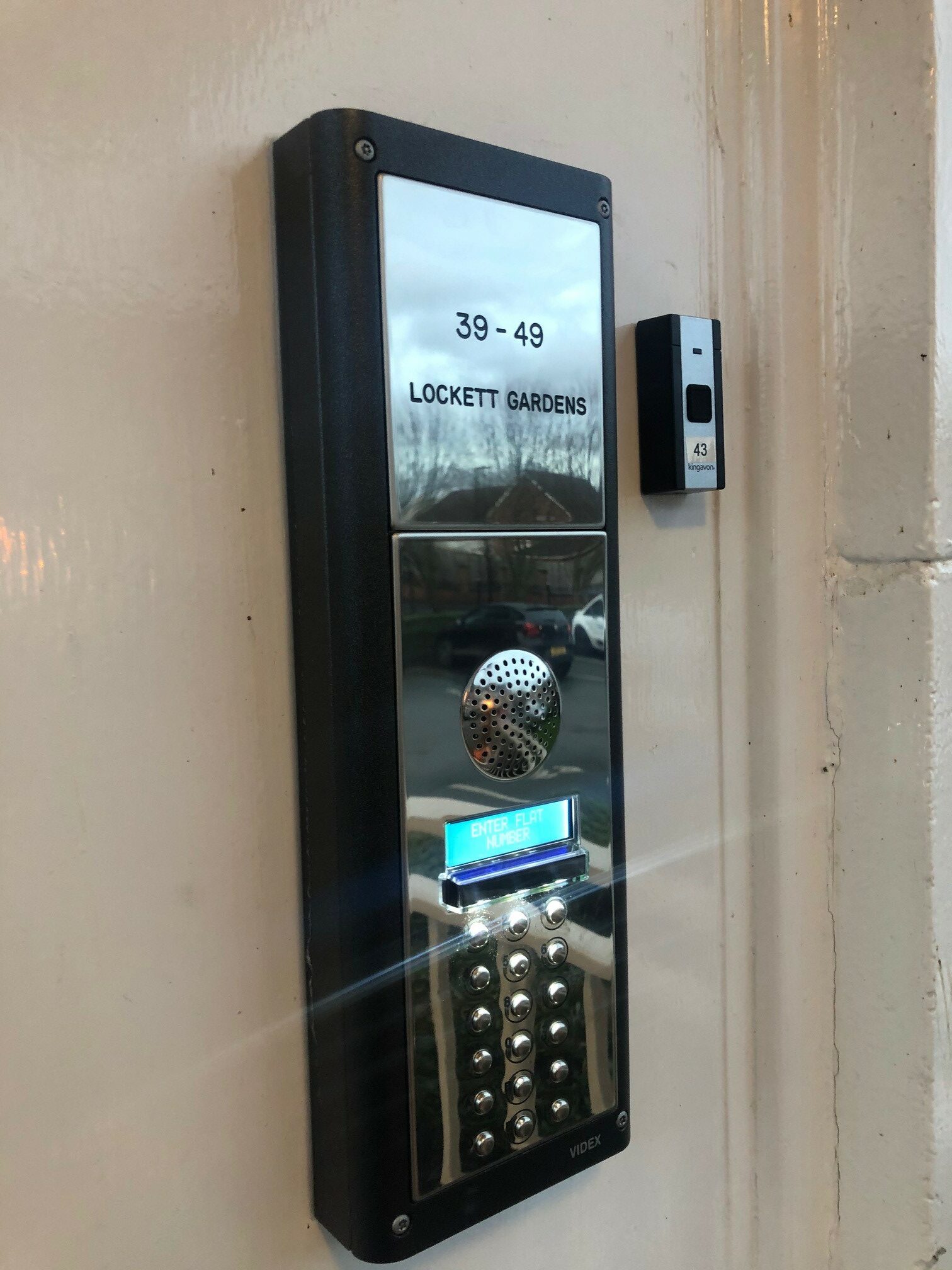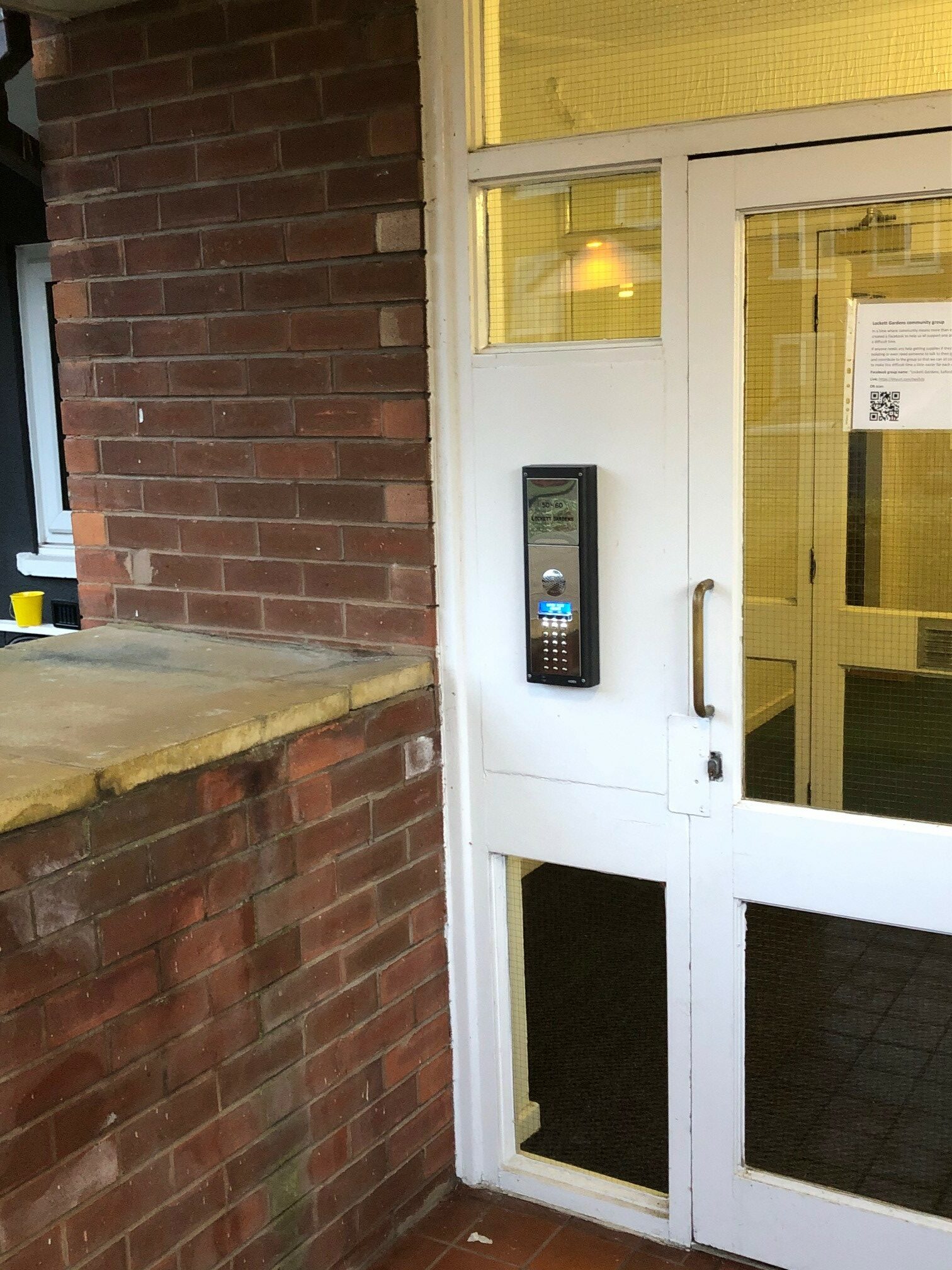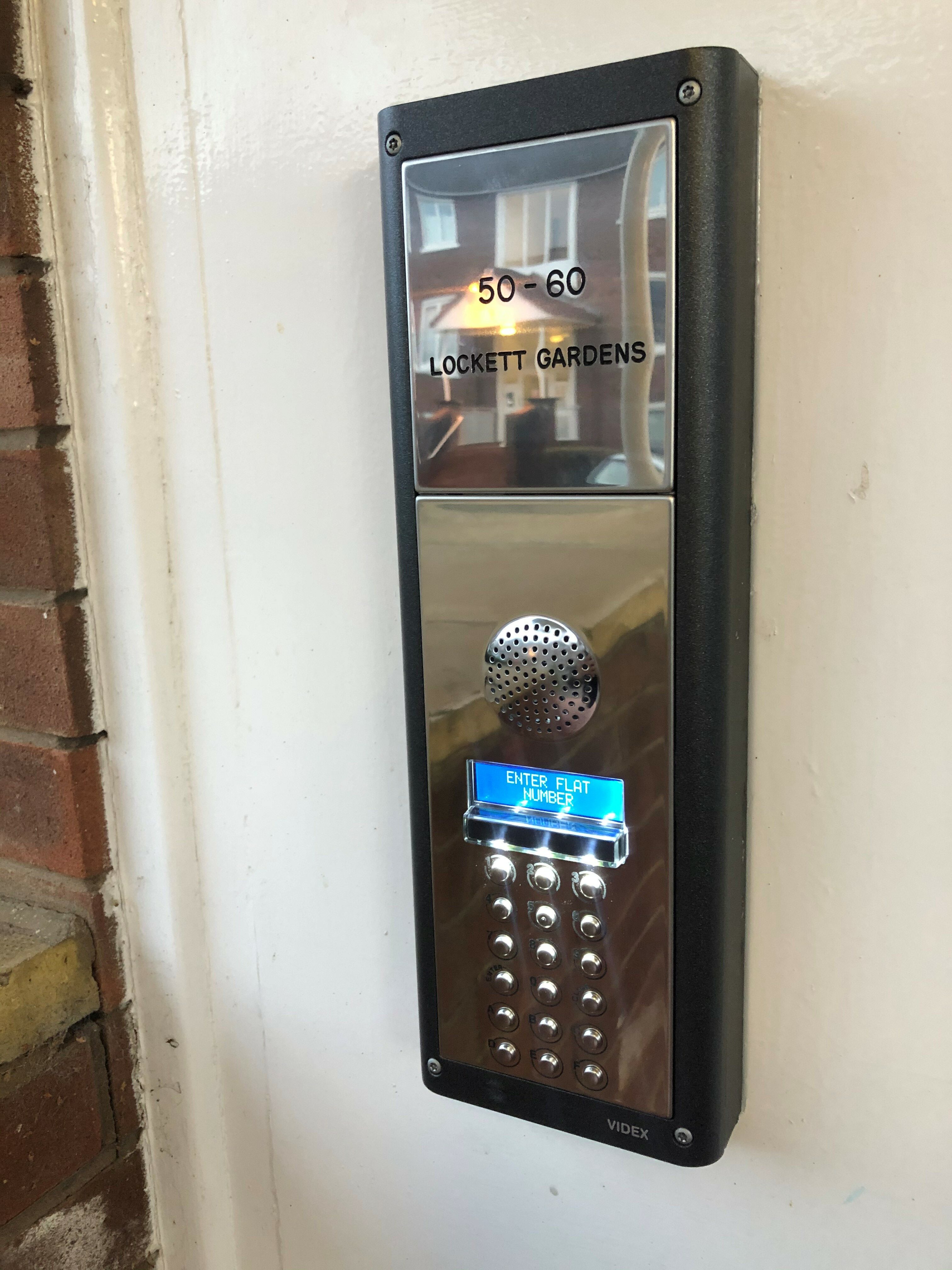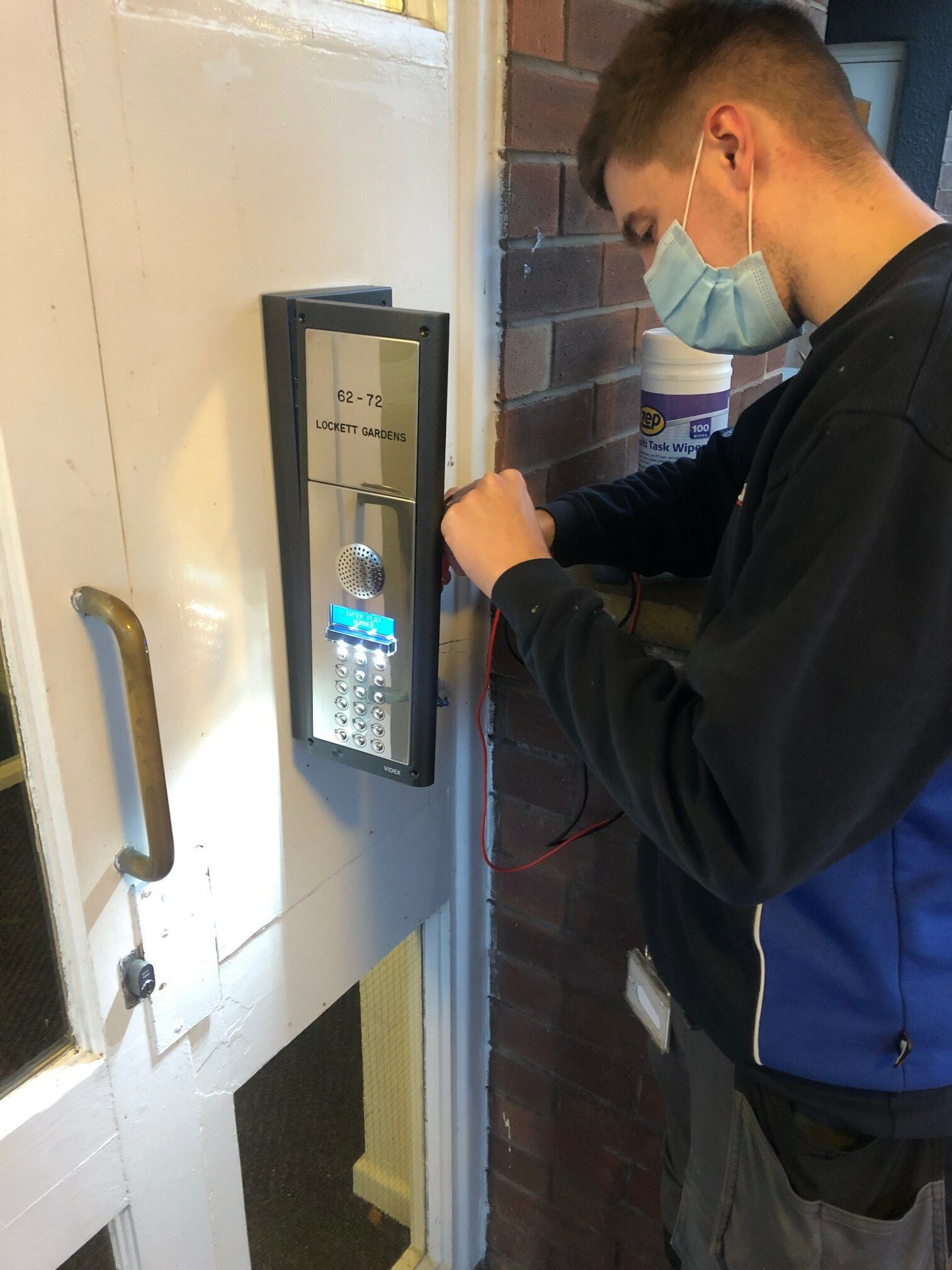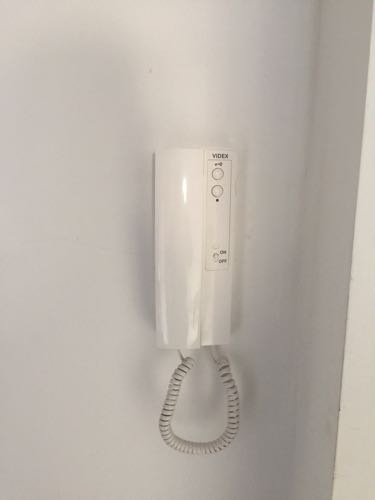 Our client, Firstport Property Management, was looking for a cost effective solution to upgrade the door entry system to 11 residential blocks at Lockett Gardens, Salford. The existing door entry system was raging and in a poor condition in most of the blocks on the development.
We decided to go with the Videx 4000 panel with 3000 series audio handsets. This way we kept the existing wiring and changed them from 5 wire systems to digital 2 wire systems. If a faulty cable to a flat was identified we would have spare cores within the existing cabling to solve. This prevented any unnecessary works to the leaseholders flats in the block, also the 3000 series audio handsets were slightly larger that the original handsets which covered any decoration concerns the residents may have had. As the existing door entry panels were originally semi recessed into the wooden panelling at the communal entrance we installed 3 module surface boxes for the 4000 series digital audio panel, these covered any existing holes within the communal entrance fascia. We then engraved the single blanking module with the block number to give clear identification for visitors and deliveries.
The 4000 series digital audio panel includes a blue back lit 2 line LED display to provide visual messages, speaker unit and a programmable door access codelock.
Prior to the installation we communicated directly with the residents via letter 3 to 4 weeks in advance of the works, by introducing ourselves as the awarded contractor for the works. We told them of the proposed date for upgrading their block and that we would only require access to the house to replace the handset. We also gave reassurances that our engineers have the required COVID-19 PPE and that they are conscious of their responsibility towards the pandemic while working in residents properties. This proved very successful as we were able to arrange with all but 2 of the 66 flats that needed their intercom handsets, enabling us to complete the handset replacement while onsite replacing the intercom panels at the communal entrance.
We supplied, installed and commissioned the new systems, installing the new entry panel and the 6 handsets within the same day, repeating the process as per our program of works and completed the 11 blocks within the 2 week period. This program of works ran smoothly from initial proposal to completion, drawing on our years of experience with residential installations and leasing directly with residents end ensuring communication with residents and the client are equally important.
Back to case studies
Contact us