New Kitchen and Dining Room Floor | Domestic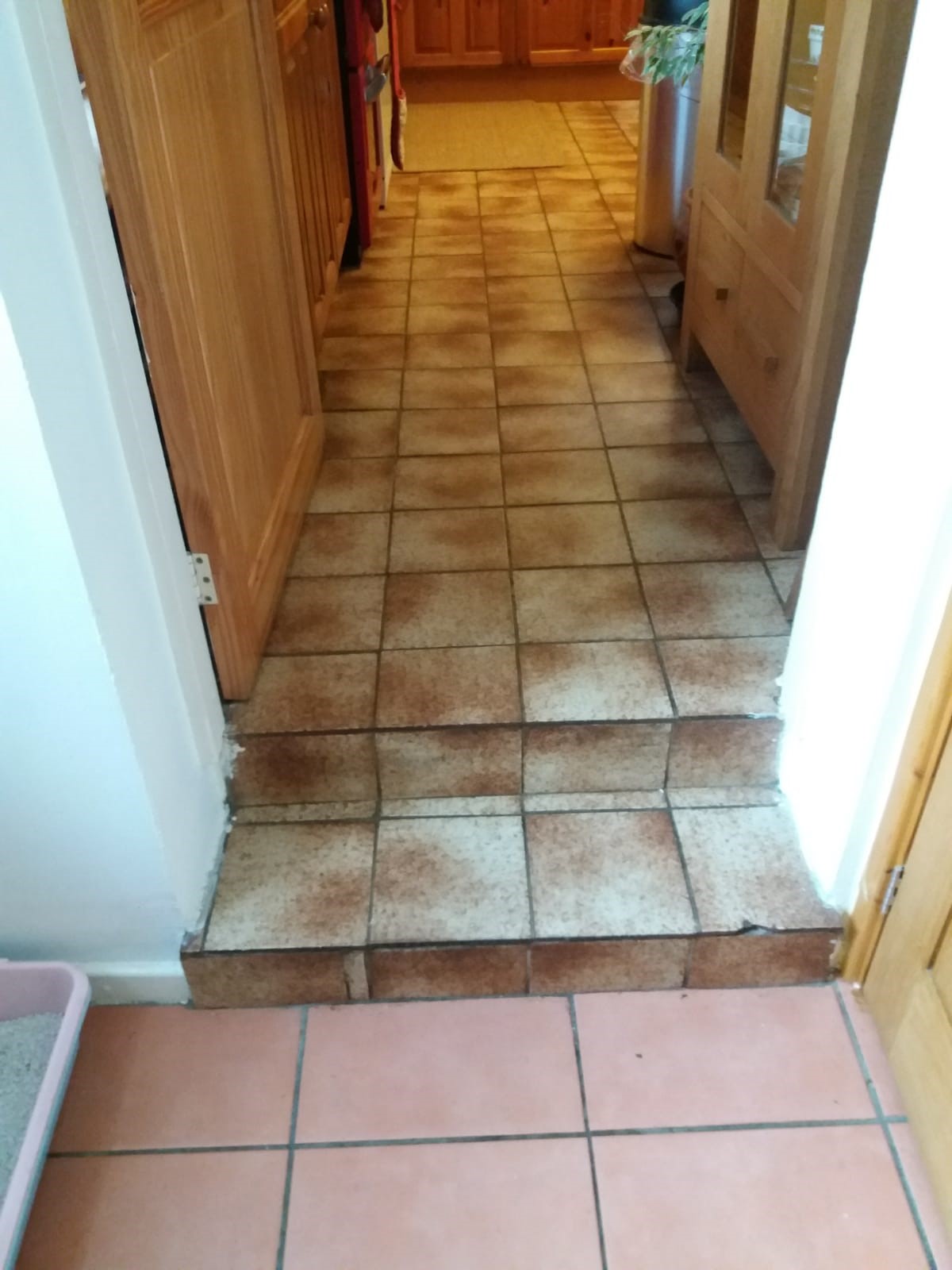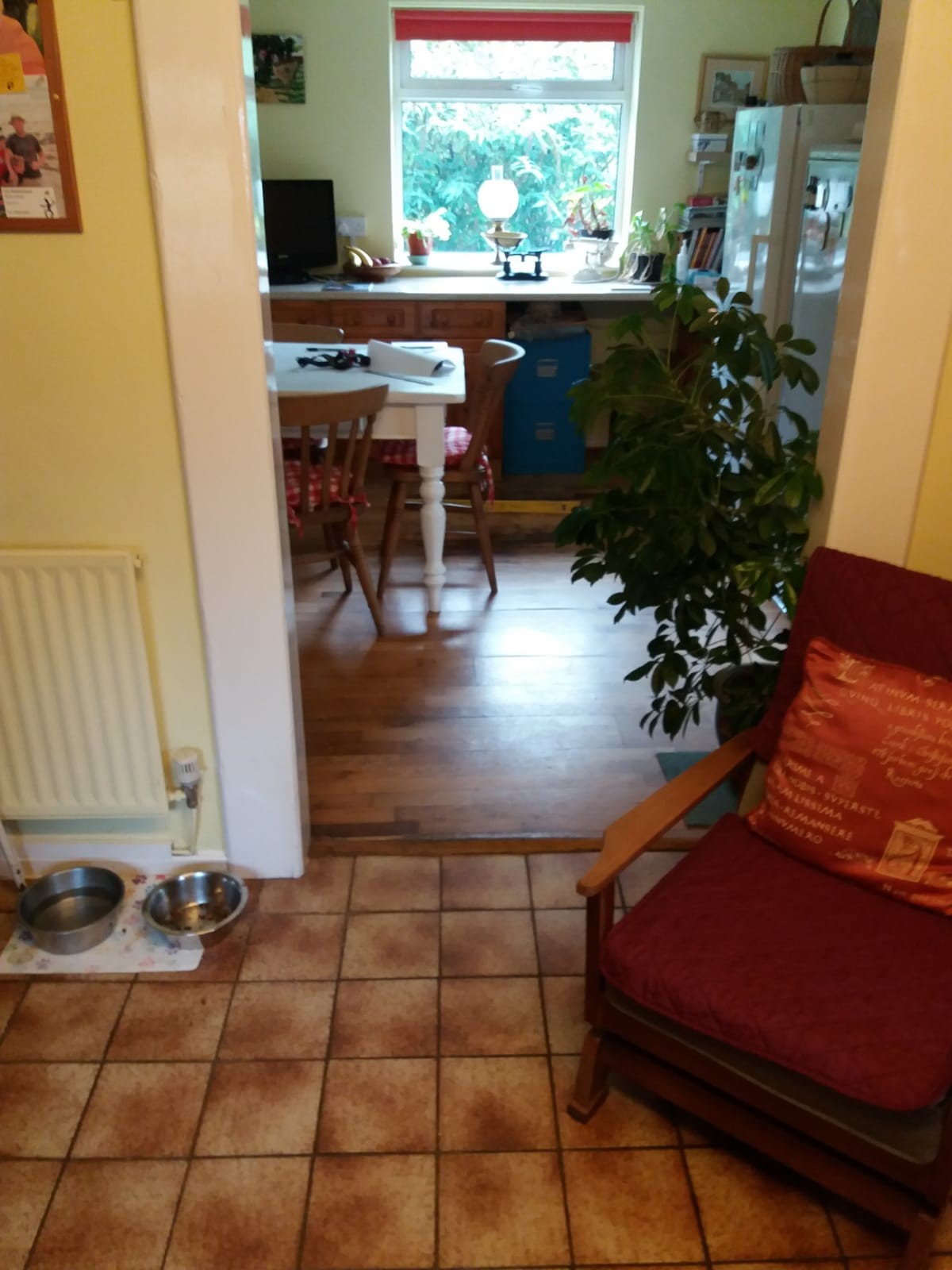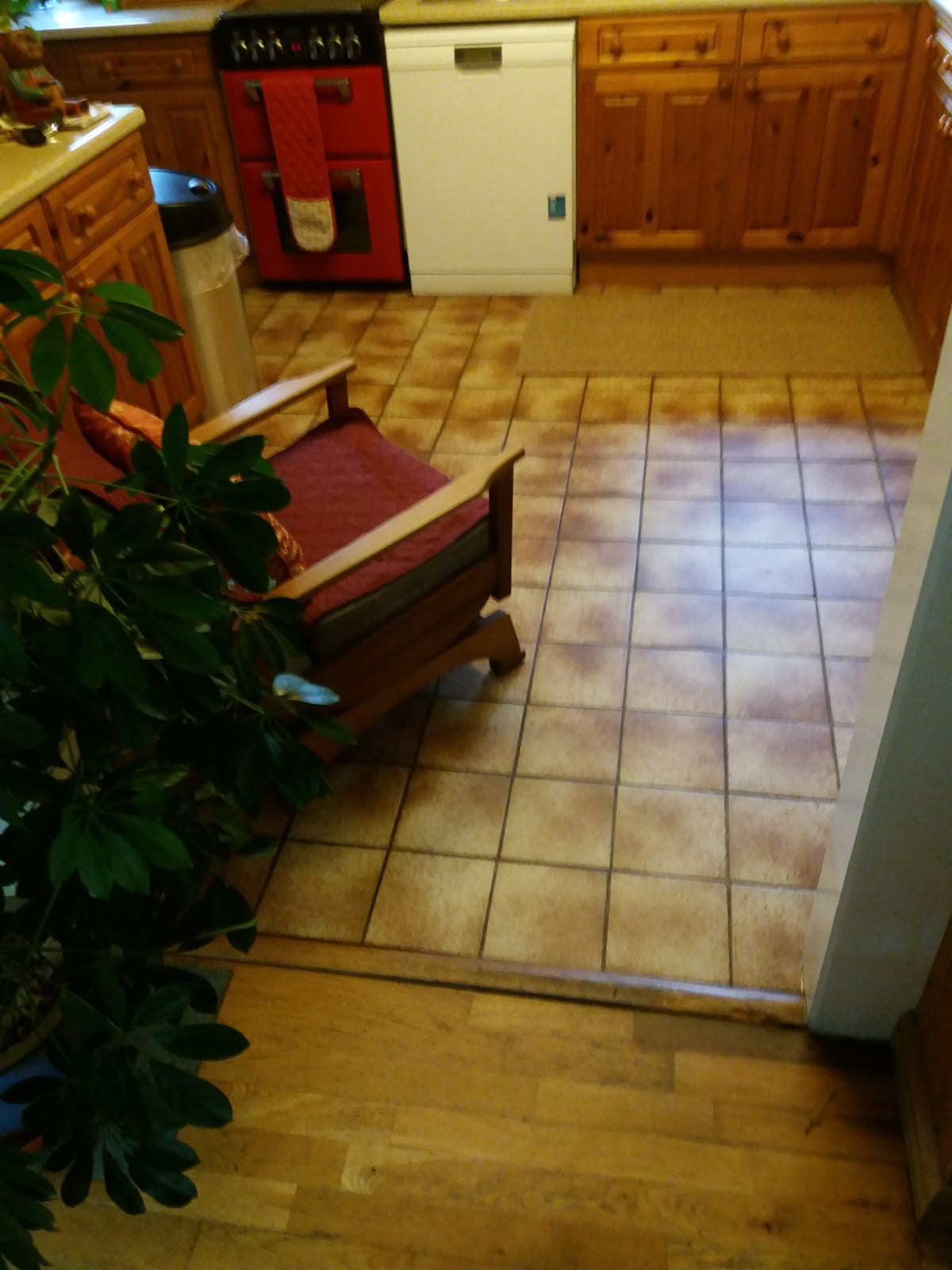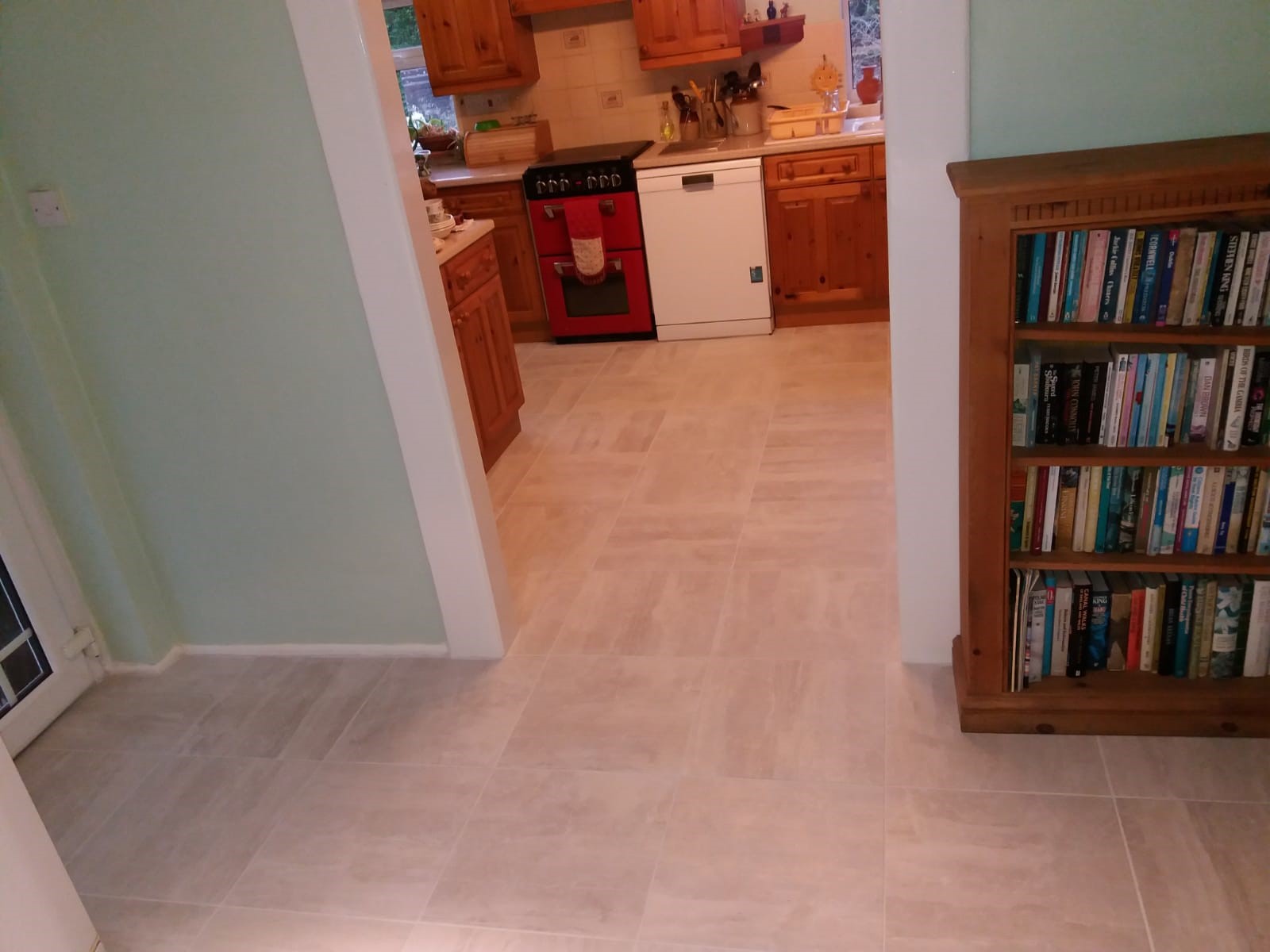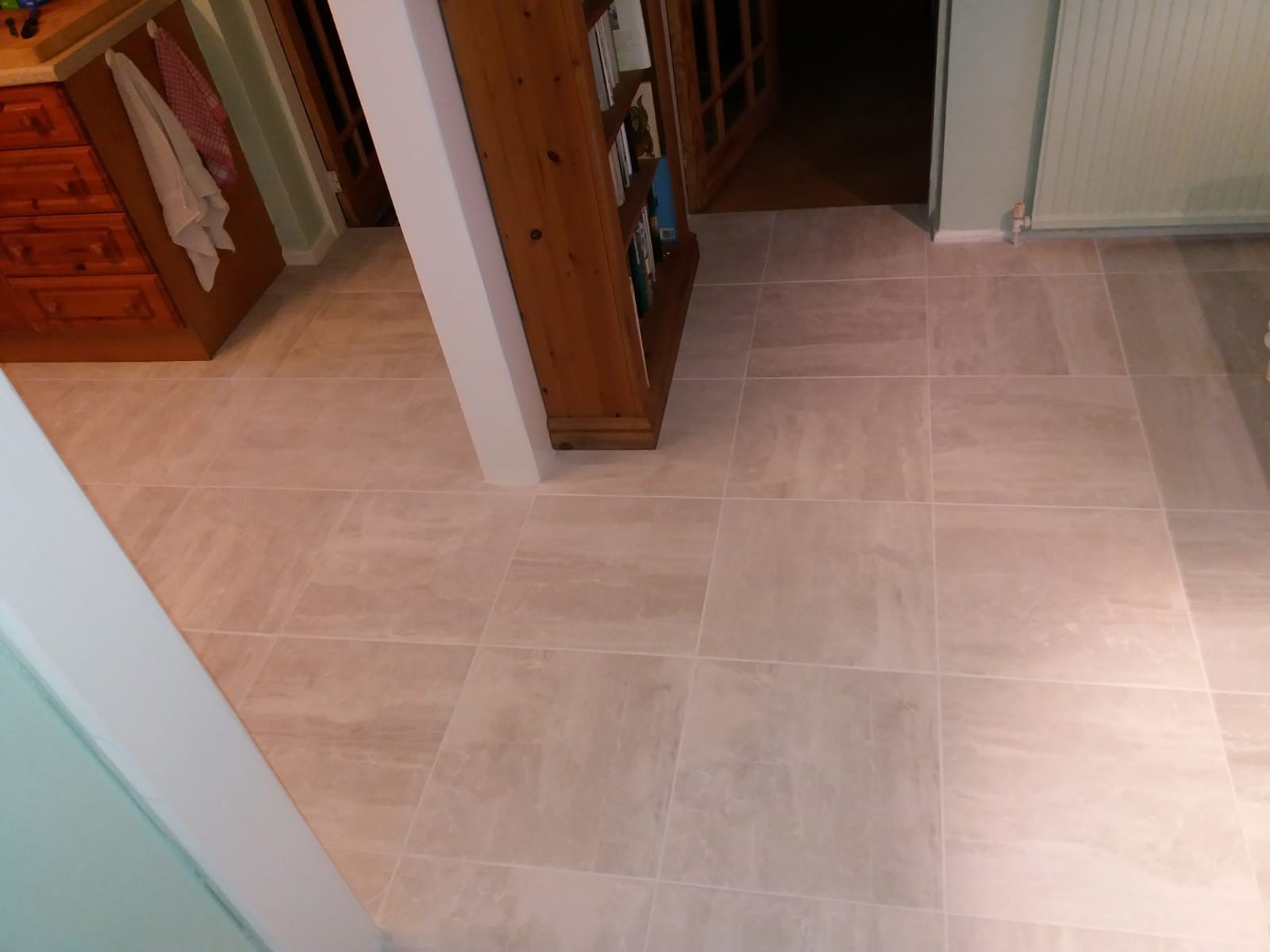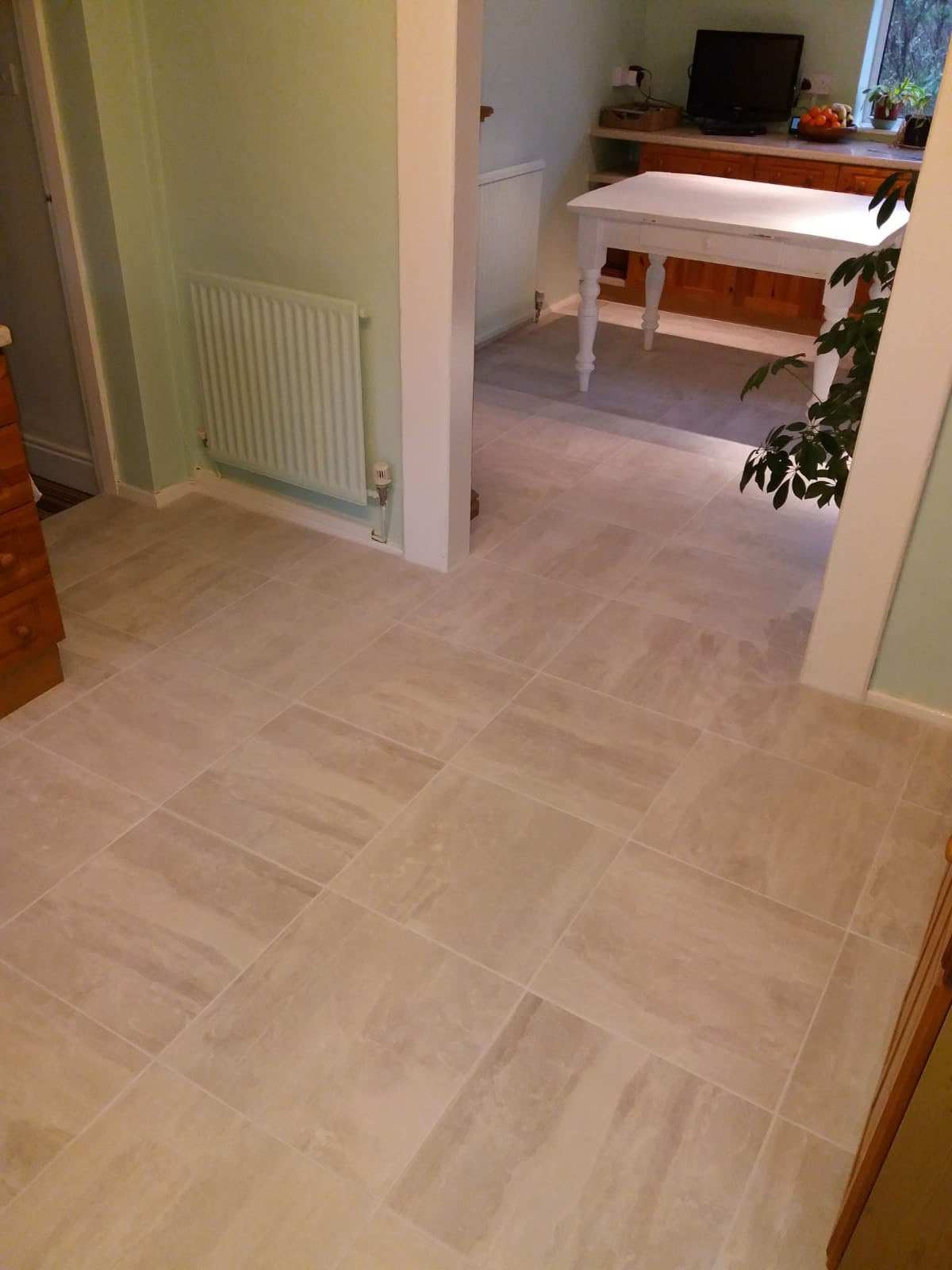 Our building maintenance team have done it again. This time they have tiled a kitchen and dining room fully in just 9 days. The short project completely transformed the existing rooms giving them a new lease of life.
Prior to works beginning, our team isolated and disconnected three fridge/freezers, electric cooker and free standing cabinets followed by removing and setting aside all kitchen kick boards to allow tiles to lap under the kitchen units. Once this was done, out team got to work with the following:
Self levelling the existing tiled kitchen floor to bring level with the dining room.
Remove and dispose of dining room wooden flooring.
Using a flexible adhesive, fix ceramic floor tiles to prepare floor areas (including step down to laundry).
Grouting and polishing floor tile points using flexible grout.
Clean surfaces and apply silicone sealant where necessary.
Install thresholds as necessary.
Re-install all kick boards, free standing units and appliances.
Remove and dispose of all waste.
Back to case studies
Contact us