Safestore | Mitcham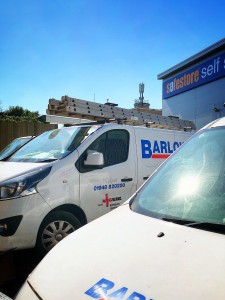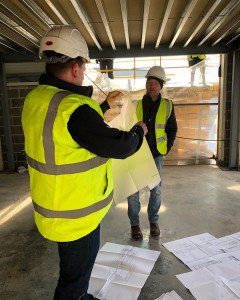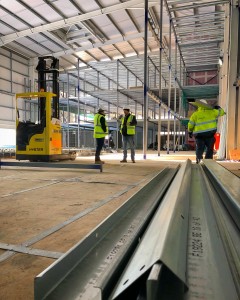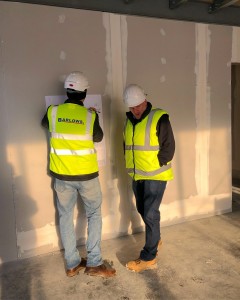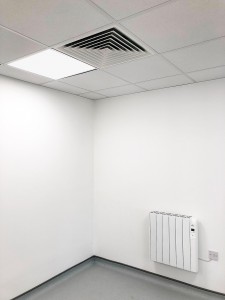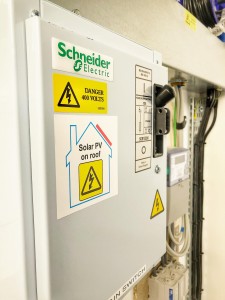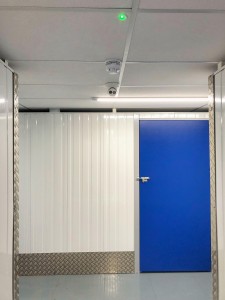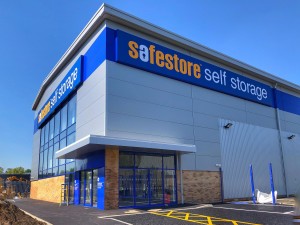 We've done it again! Another amazing Safestore Self Storage is complete and looking fantastic. This purpose built new build in Mitcham, South West London has been one of our biggest challenges to date with just a programme of works of just 7 weeks from first fix to practical completion on the full electrical, CCTV, access and fire alarm packages! Our team even took on the beast from the east to ensure the project remained on schedule.
This latest store features a specially designed LED lighting installation in the corridors, which thanks to intelligent microwave switch occupancy sensor, illuminate in sequence as staff & customers travel the length of the corridor. The fittings remain fully lit for 2 minutes after activation before powering down to a setback illuminance of 10% of normal output so that the corridor retains an ambient lighting level. The store energy bills are drastically reduced in comparison to a lighting installation featuring standard fittings which remain permanently illuminated, or previous solutions where the PIR has activated the fittings on the whole floor or corridor. These clever slimline batten fittings have a guaranteed lifespan of 50,000 hours & are testament to our ongoing mission to reduce energy consumption & reactive maintenance costs for our clients.
In a world where the carbon footprint of large companies remains under the microscope, these LED luminaires are helping Safestore to reduce their electricity consumption, whilst leaving all customer corridors with an efficient ambient lighting level at all times. Safestore customers have the assurance that they will never be left in the dark whilst using this facility!!
"Our new Flagship store opened in Mitcham at the end of April and once again Barlows pulled out all the stops for us, completing the entire M&E fit out in under 6 weeks. I am truly grateful for the continued support and commitment that the guys from Barlows provide me with, not only the team back in Malpas and High Wycombe but the engineers on site who are always friendly and polite. An excellent job, high standards with minimal snags!"
– Andy Robinson | Construction Manager Safestore Ltd.
Back to case studies
Contact us