Stable Re-Roofing | Breadon Heath, Ellesmere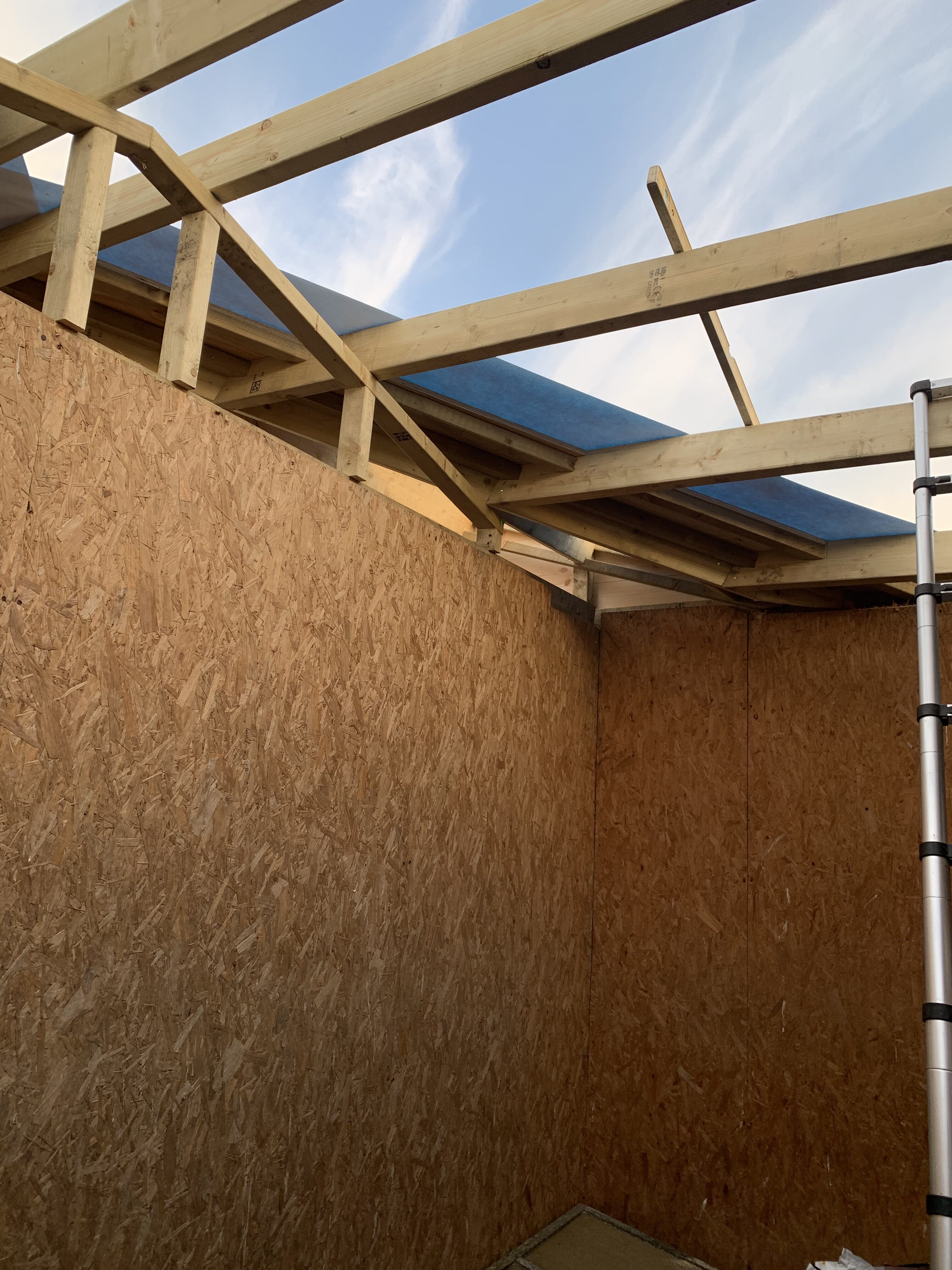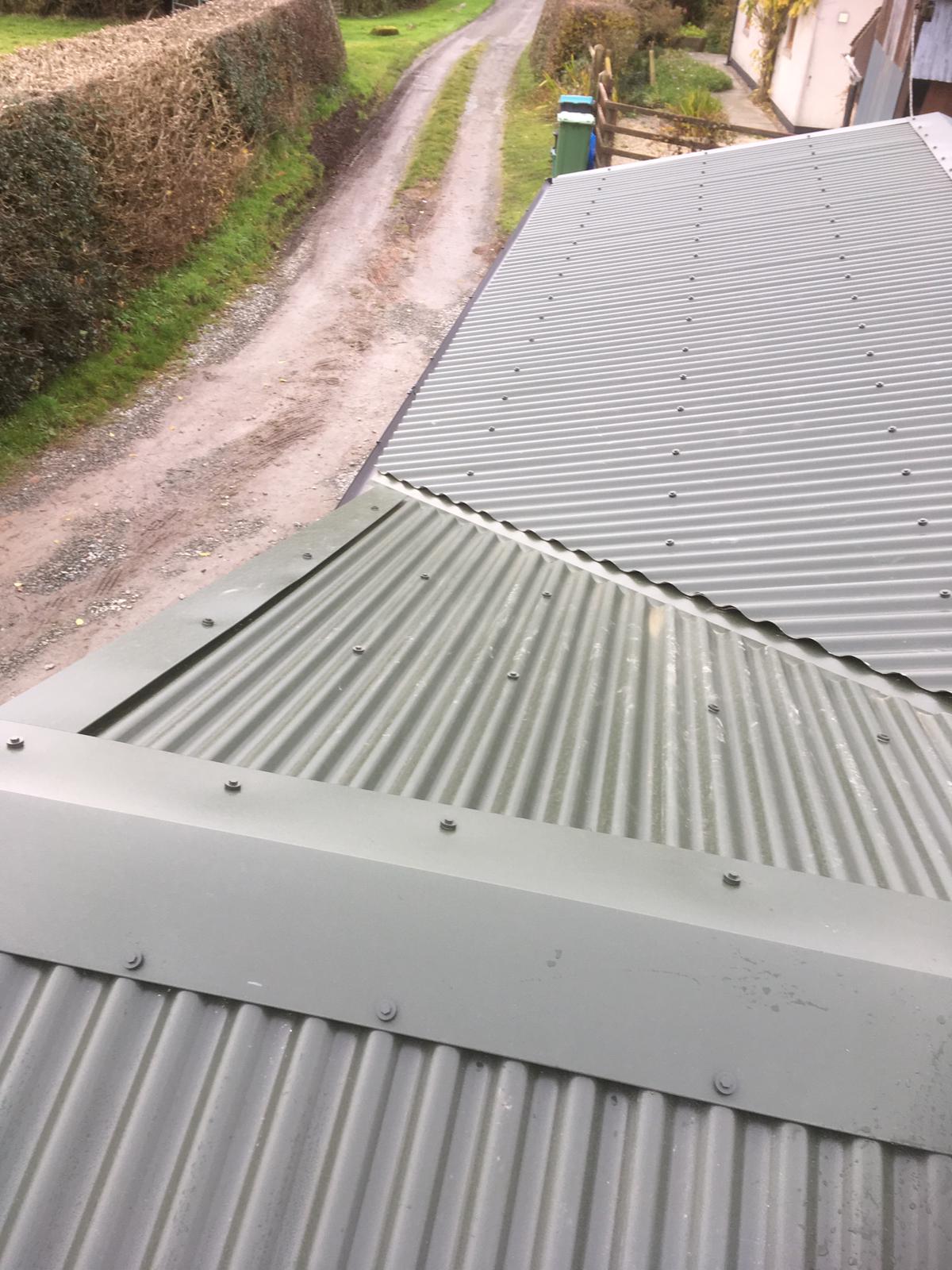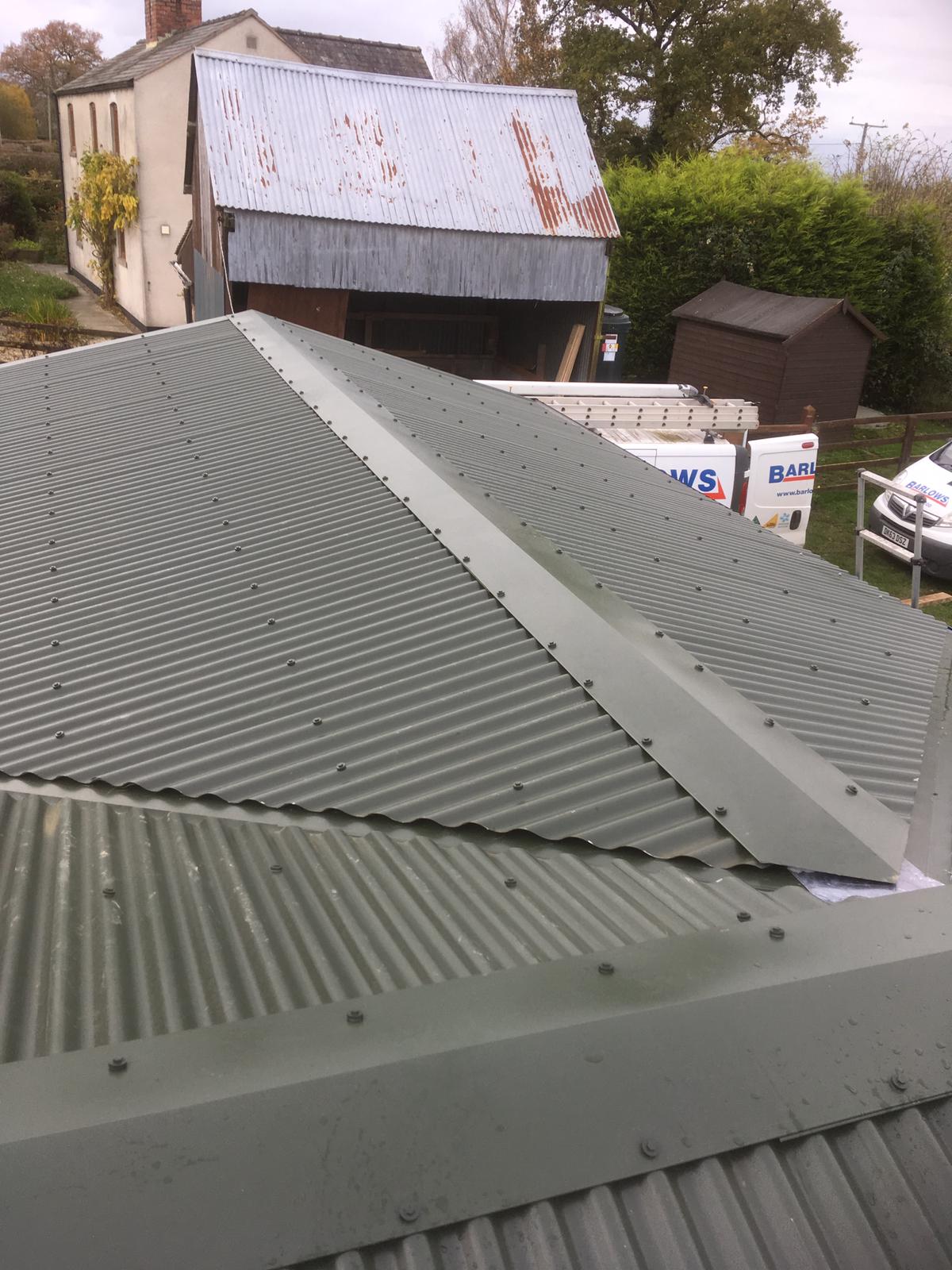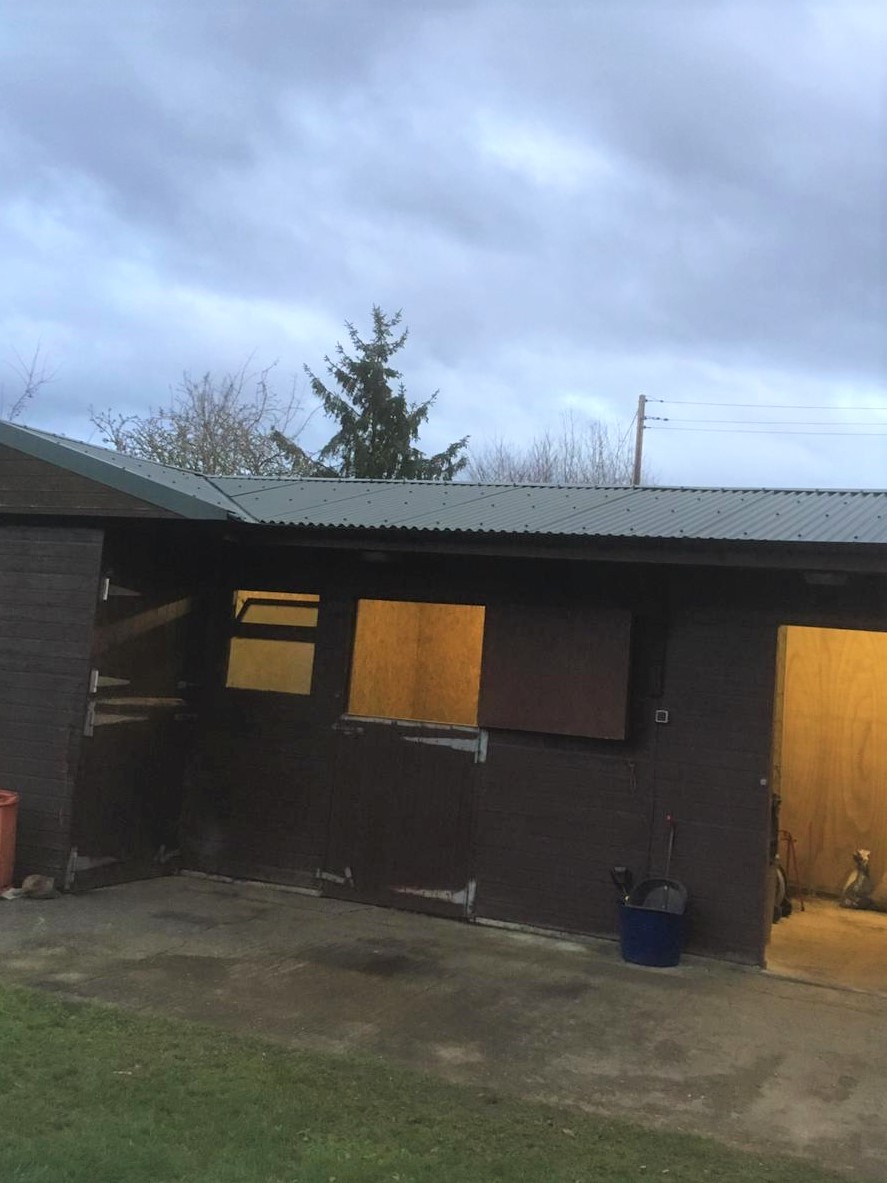 Our building maintenance team have recently completed a re-roofing project in Breadon Heath, Ellesmere. The two week project saw the removal of the existing failed corrugated roof surface, guttering and roof timbers to the far return section ready for a complete transformation.
Prior to works being carried out, our electricians disconnected the power supply to the building then removed and set aside light fittings and external spot-lights. Once a platform tower had been erected, our team got to work transforming the existing roof. Our works included:
Stripping, removing and disposing of the existing failed corrugated roof surface, guttering's and roof timbers.
Rebuilding the roof timbers to the end return section to align the ridges.
Forming a new gable on the back side and cutting in rafters and form two valleys to connect to the main roof run.
Boarding the external face of the new gable with a horizontal shiplap boarding similar to existing.
Forming an additional timber truss to support the purlins to the centre stable section and replacing any sagged timber purlins.
Supplying and covering the roof surface with a plastisol coated galvanised steel sheet.
Fitting a filler to seal the eaves line, coated valley trays, verge and ridge caps.
Replacing perished section of soffit board to the far stable doorway area.
Decorating new gable boarding and soffit in colour similar to existing.
New guttering to run the full length of both elevations, across gables and return to the single downspout outlet at the rear as existing.
Re-fitting and connecting the existing florescent lights and external light.
"Our joiners and engineers re-constructed the roof timber configuration to simplify and better align for sheeting. The new coloured, coated corrugated sheeting blended in well with the timber stable and improved the overall appearance of the stable." – Rob Kynaston, Contract Manager.
Back to case studies
Contact us