Swallow Barn, Tushingham | Kitchen & Utility Renovation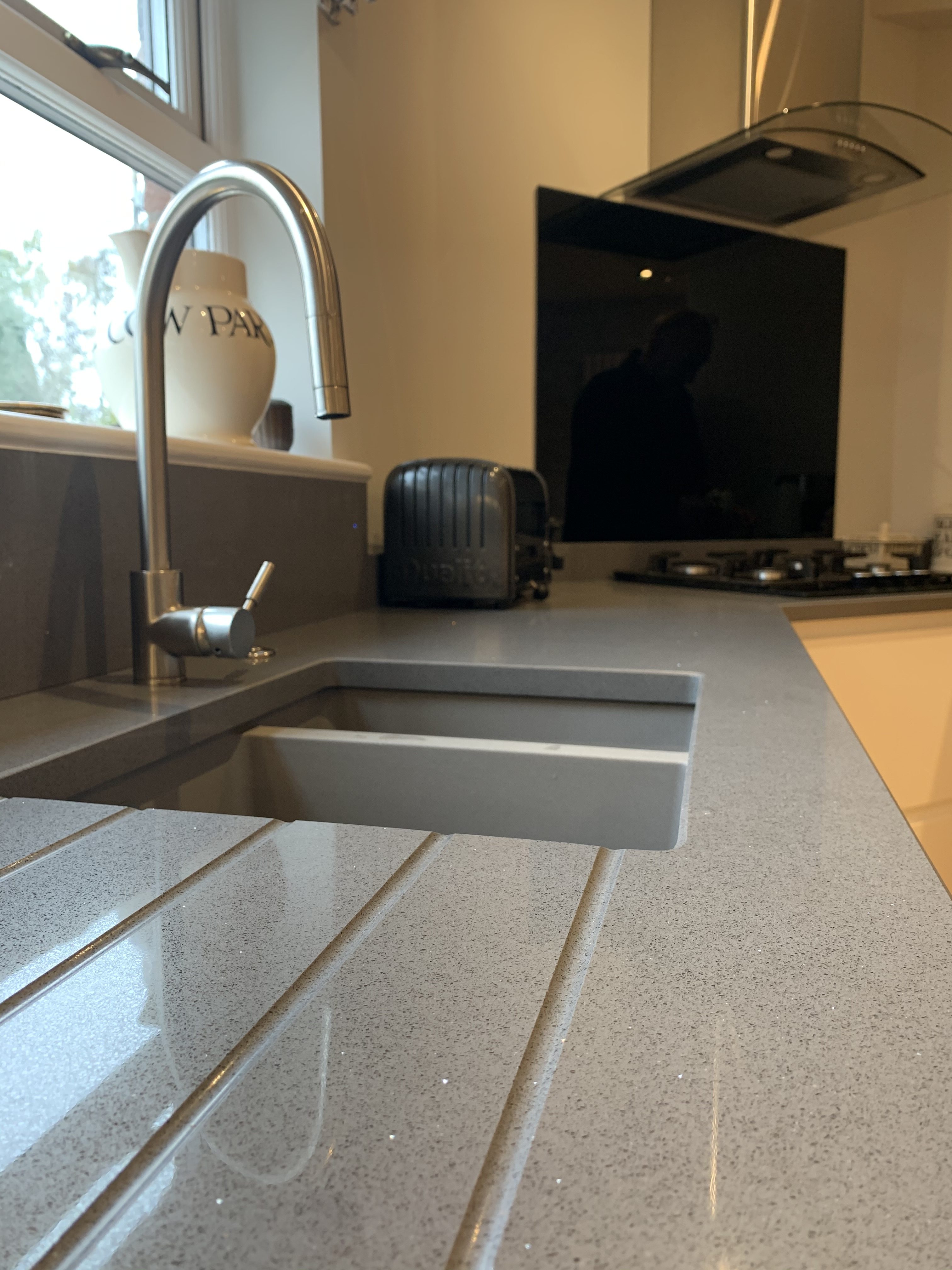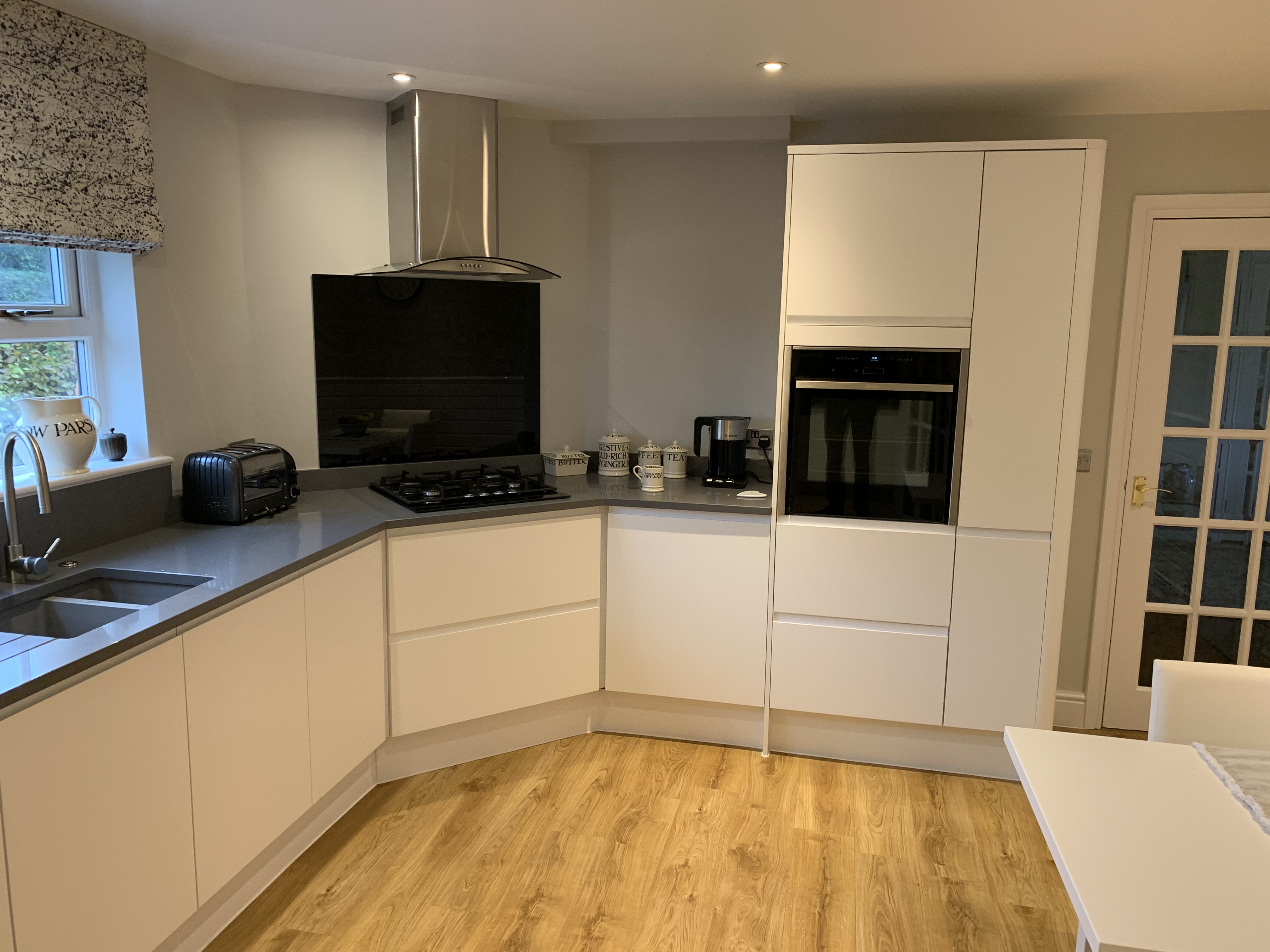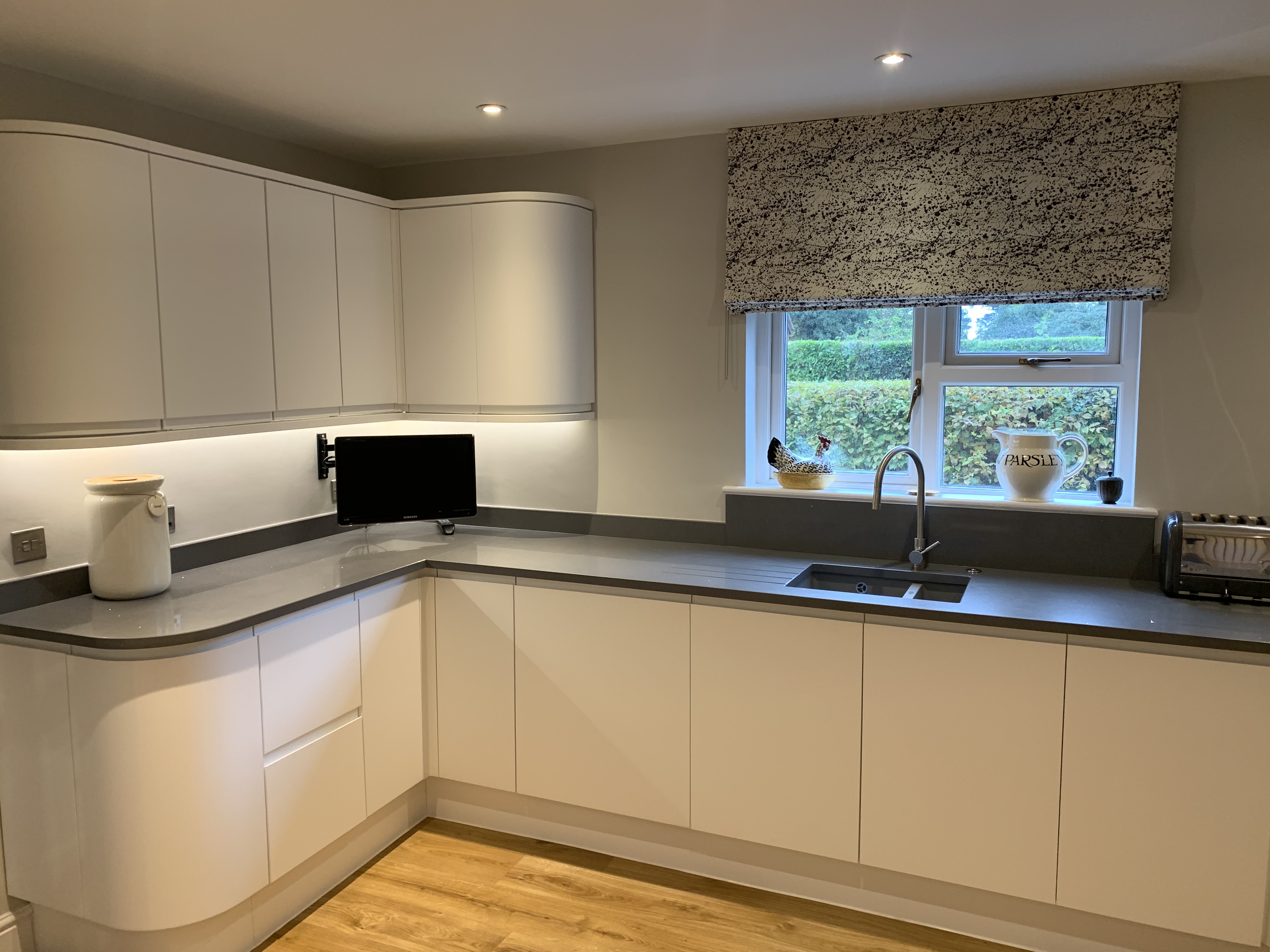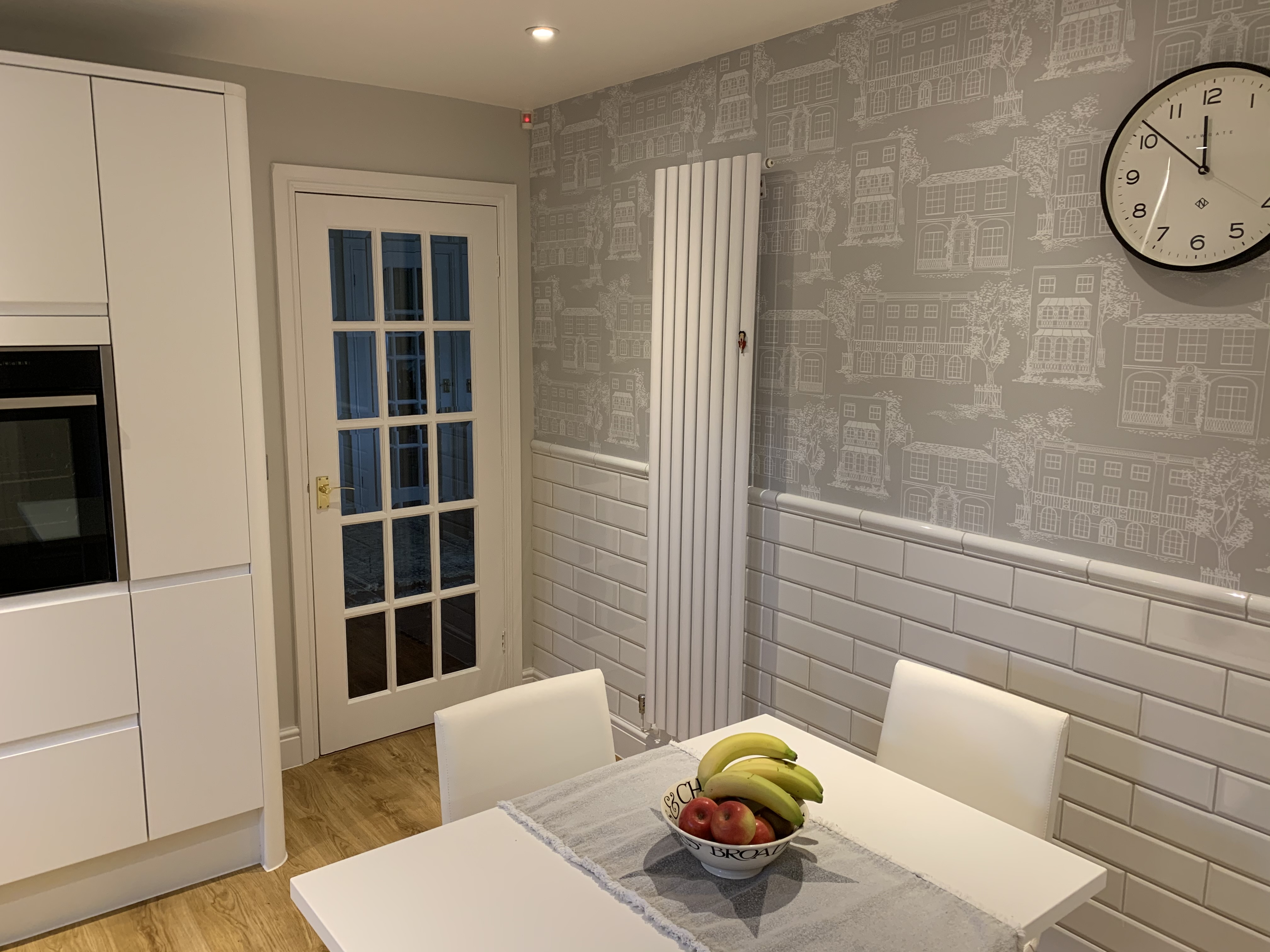 In September 2019, our building maintenance, plumbing & heating and electrical team completed a full kitchen and utility renovation.
The five week long renovation saw the transformation of the old country styled kitchen and utility room to a fresh, clean and modern design which included quartz worktops. The existing kitchen/utility area was completely stripped out and alterations to the water services were made and the walls and ceilings were fully plastered ready for decorating. We installed new flooring and decoration to compliment the kitchen and catered to the customers taste.
Our electrical team replaced the existing lights with all new fittings. The use of the spot lights really brightens up the whole room and complements the already modern design.
We are sure you will agree that this kitchen looks fantastic and really makes the most of the space available creating a modern yet warm feel. Our team really enjoyed this project and seeing the final outcome it shows the pride all of our engineers and staff take with each and every job they complete.
"The design and layout of the kitchen was discussed and adjusted several times with the final result proving to be worth the deliberation gaining most from the available ranges, space and budget."
– Rob Kynaston, Contract Manager.
Back to case studies
Contact us