We give Nandos in Coventry's old ribbon factory the wow factor
We have recently completed the refurbishment of the Nandos Coventry City Centre store situated inside the old Ribbon Factory. Barlows were the electrical contractors selected to give the restaurant the wow factor the international restaurant chain and designers visualised! Over the course of the 4/5 week project we gave the newly refurbished building a modern and vibrant lighting installation in keeping with the company's signature bright and colourful theme.
Works carried out:-
Full Lighting installation
Full Data & Power installation
Modification to kitchen
New external lighting
New full Mode dimmer scene setting lighting control installed
Minor heating works
Despite the tight timescale the handover of this stunning restaurant went ahead on time and within budget.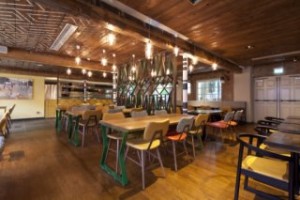 Back to case studies
Contact us